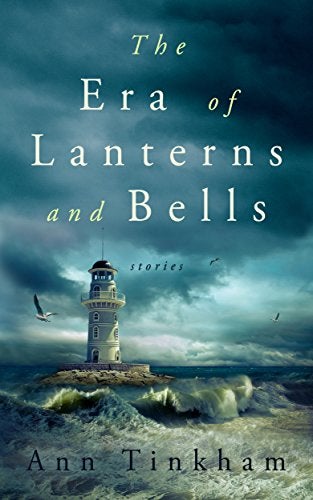 By Ann Tinkham (Psych'83)
(Napili Press, 198 pages; 2017)
In The Era of Lanterns and Bells, a lighthouse is haunted by the memory of lighthouse keepers, a train operator is forever changed by a subway suicide, a journalist befriends a homeless virtuoso, an orca trainer believes she's a whale, an aerialist runs away from the circus, and a Golden Gate Bridge jumper saves lives with fortune cookies. An obese woman is rescued from being a shut-in, a woman discovers that her favorite childhood pond is polluted and cancer-causing, a woman falls in love with a bipolar man in Jamaica, and an arborist writes love letters from trees. These quirky and darkly comic stories entertain while posing essential questions about truth, compassion, and humanity.