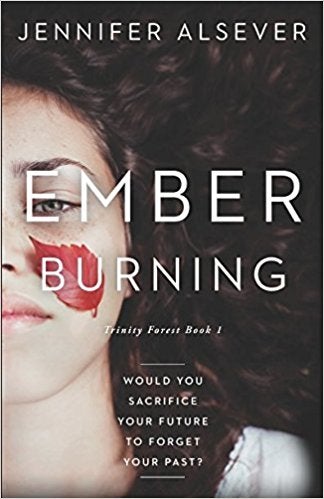 By Jennifer Alsever (Jour'94)
(Sawatch Publishing, 312 pages; 2017)
Author Jennifer Alsever delivers a page-turning story ideal for fans of The Uglies, We Were Liars and Before I Fall about a teen grieving over her parents' tragic death who becomes entangled with a mysterious forest teeming with urban legends of strange disappearances and witchcraft. Ember Trouve used to be alive, driven to become a musician and on a path to college. That was before her parents died. One day, after venturing into the fabled Trinity Forest, she goes missing. Now, Ember must confront the truth behind her parents' death -- or lose herself to the forest forever. In this fresh and compelling novel, Jennifer Alsever creates a paranormal world of loss, mystery, love and survival as Ember searches for escape-- and a path back to herself. Ember Burning is the first installment of the three-book Trinity Forest series.