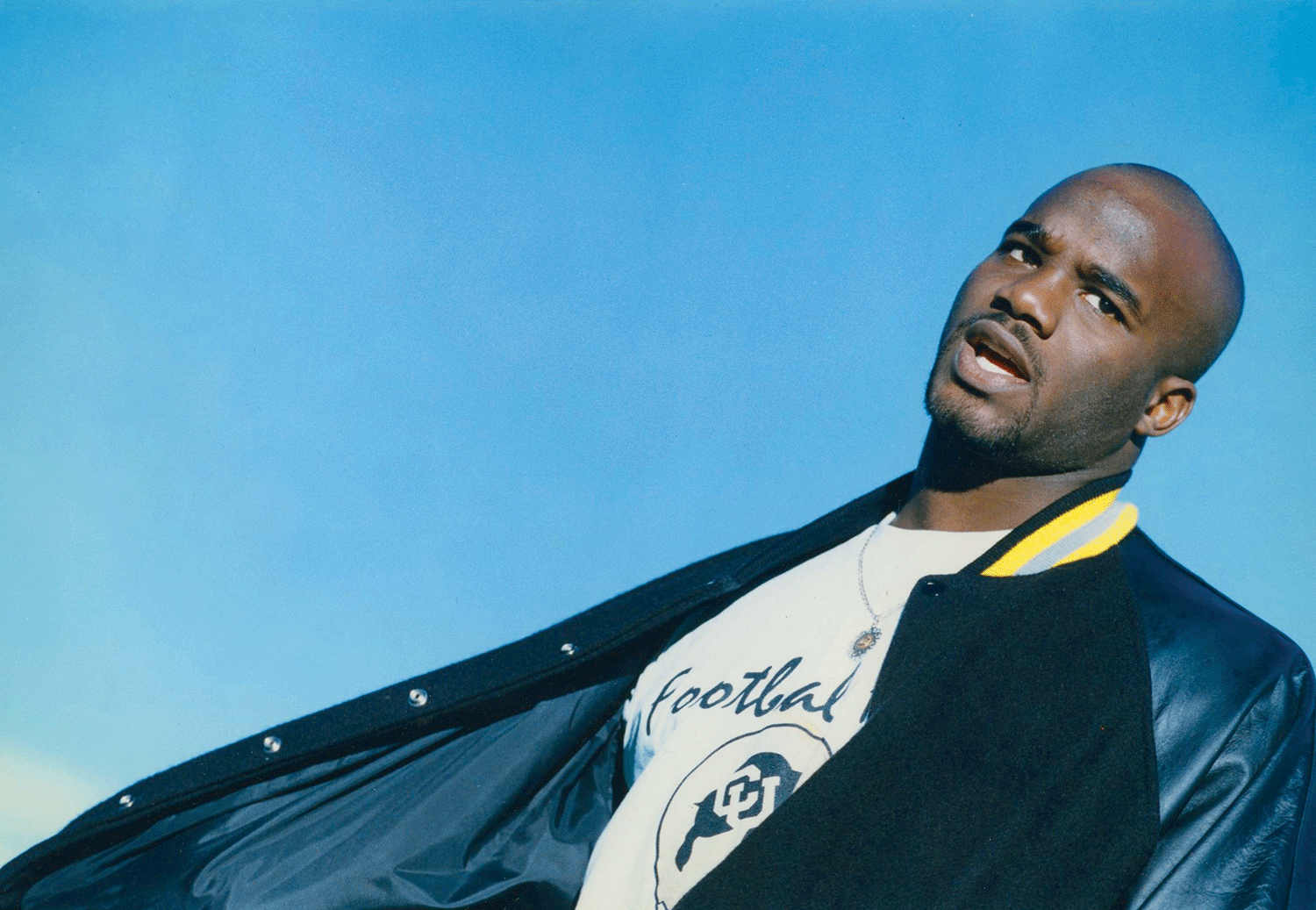 Hundreds gathered in Boulder Dec. 9 to say goodbye to a CU football legend.
Rashaan Salaam (Soc ex'95), the 1994 Heisman Trophy winner, was laid to rest following his suicide days earlier. He was 42.
Salaam's CU coach, Bill McCartney, and many teammates, including Chris Naeole (Soc'96), Matt Russell (Comm'96) and Michael Westbrook (Comm ex'94), paid their respects to the former Buffs running back, who had been living in Superior, Colo. CU Chancellor Philip P. DiStefano and athletic director Rick George also were on hand to celebrate the life of one of the Buffs' all-time best players.
"I remember when we officially signed him, we had a lot of high-fives around the coaching staff offices because we knew this kid was really special," McCartney said. "He projected to be a tremendous can't-miss player coming out of high school. He was big and strong, fast and tough. He was very gifted, very athletic and very competitive."
Salaam was the run-away Heisman Trophy winner in 1994 after rushing for 2,055 yards — just the fourth college player to eclipse the 2,000-yard mark. In a landslide, he also won the Doak Walker Award, which recognizes the nation's top running back.
The Chicago Bears drafted Salaam in the first round and he won NFC Rookie of the Year honors in 1995 as he ran for 1,074 yards and 10 touchdowns. Hampered by knee and ankle injuries throughout his pro career, he was out of the NFL by 2000. Friends said he struggled with the sense that he'd failed to live up to expectations.
At the time of his death, Salaam was involved in charitable activities, but largely kept to himself.
If few sensed the depth of his troubles, many remember the way he made them feel.
Said teammate Kordell Stewart (Comm ex'95; BA'16) "Every time I saw him, he always said, 'I love you.'"
Photo courtesy CU Athletics