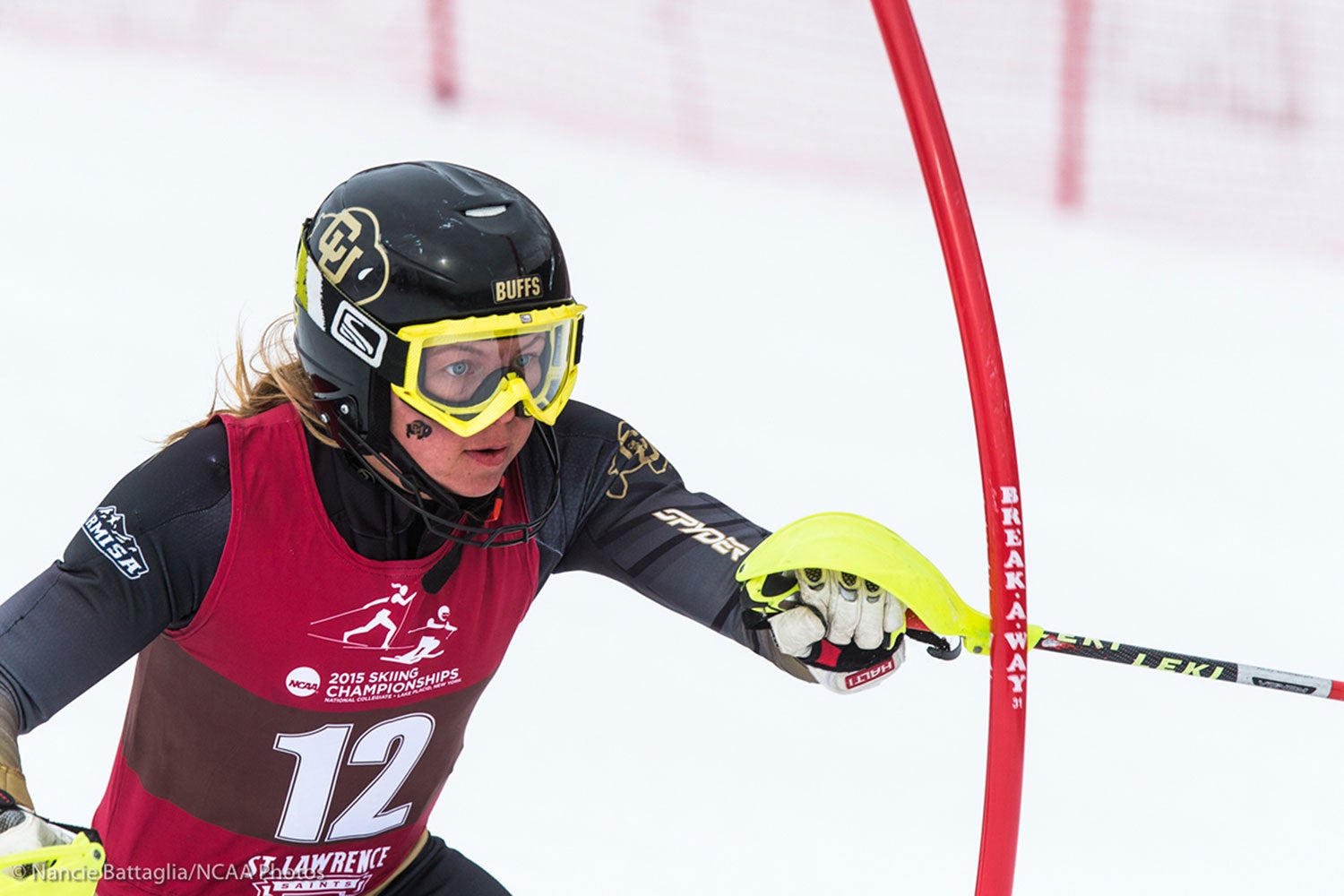 CU-Boulder ski team wins third national title in five years
CU's ski team won the NCAA Championships in March, delivering the Buffs' 20th national title in a sport that's synonymous with the state of Colorado.
Head coach Richard Rokos has led the team for eight of those championship seasons, a record for a CU coach. He previously shared the record with former ski coach Bill Marolt (Bus'67) and current cross country coach Mark Wetmore, each of whom led CU teams to seven titles.
Heading into the final day of competition at Lake Placid, N.Y., the Buffs held a slim lead. They took a conservative approach: Instead of vying for individual victories, the six skiers all focused on completing their slalom runs to ensure they earned sufficient points for the team title. The strategy worked and CU successfully fended off rivals Denver and Utah. For the first time since 2007, the Buffs had no individual NCAA champion.
"It was very dramatic until the very end," says Rokos, who has now completed 25 seasons as head coach. "There was no room for error, we displayed a great deal of discipline…They made 12 mistake-free runs. That's so unique in slalom, it's almost unprecedented."
The CU ski team's other recent national titles came in 2011 and 2013.
All told, the University of Colorado Boulder has won 28 national titles – 20 in skiing, seven in cross country and one in football.
Photo courtesy CU Athletics