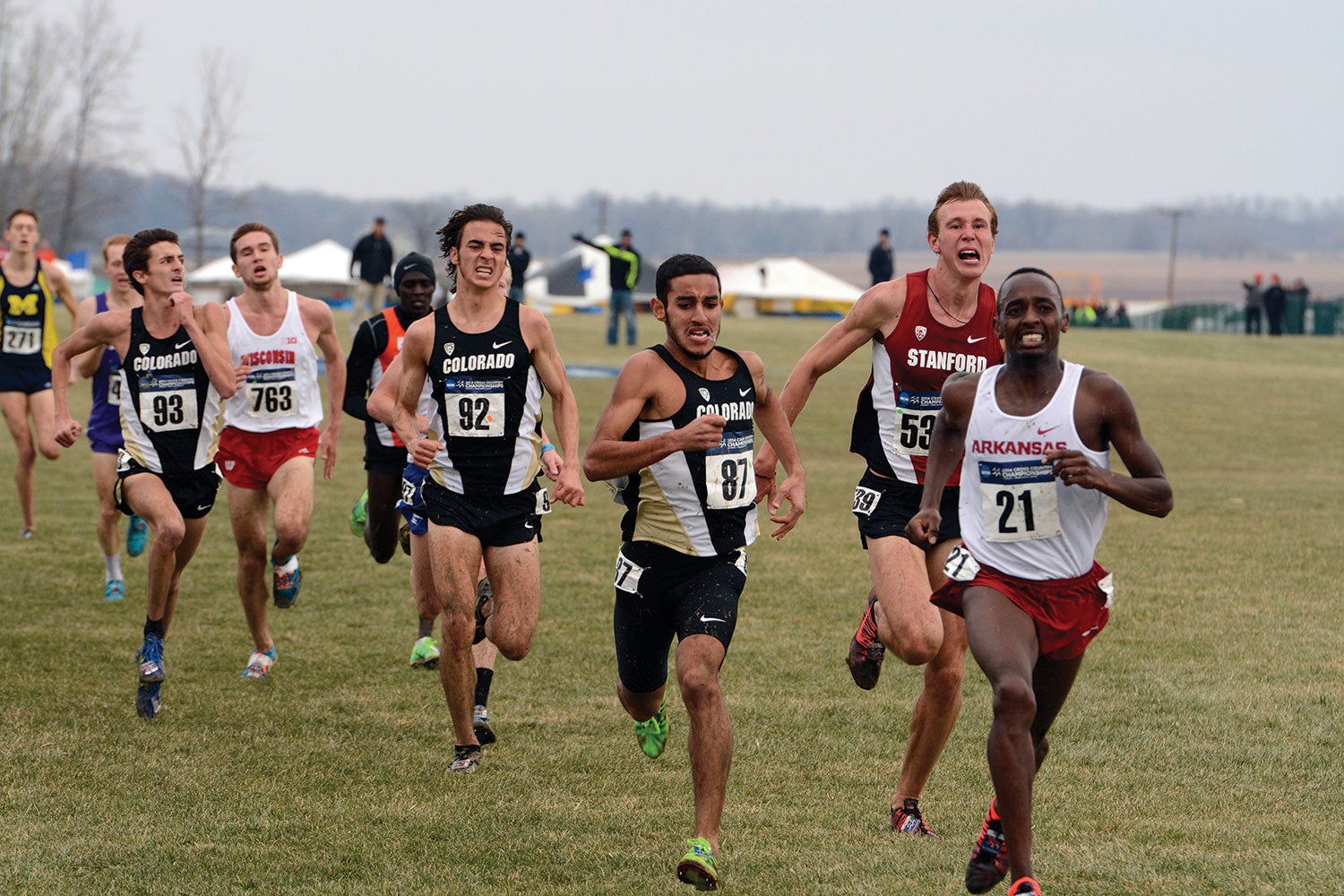 Men's cross country team repeats as national champ
Led by junior Ammar Moussa, the Buffs won their second NCAA Division I Championship in a row and finished the season ranked No. 1 in the nation, the first team to hold the top spot all year since Wisconsin in 2006.
Coach Mark Wetmore was named men's national coach of the year for the third time. He also earned the award in 2006 and 2013.
"I'm really proud of those guys," says Wetmore, who has coached the Buffs since 1995. "It's hard to be the favorites … It's so hard for nine or ten 21-year-old men to keep their egos in check, and they really did it. … So, that's the biggest feeling I have. Pride, not for me, but pride for them."
Moussa finished the 10K race in Terre Haute, Ind., in 30 minutes, 29.6 seconds, good for fifth place. Sophomore Ben Saarel was seventh (30:30.7) and senior Blake Theroux ninth (30:31.7). All five of CU's scoring runners finished in the top 40 and earned All-American honors.
The women's cross country team finished seventh at the national championship, one spot higher than its ranking going into the meet. Sophomore Erin Clark placed highest among the Buffs, in 31st place, finishing the 6K race in 20:37.7.
Prior to the NCAA meet, both CU squads earned Mountain Region titles. The men also won their fourth Pac-12 Conference title in as many years.
Photography by CU Athletics