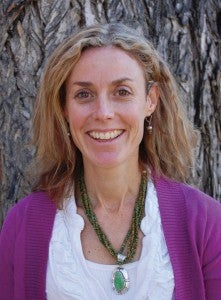 This year marked the 70th year the Norlin Charge has been read during commencement. In it, CU president George Norlin says, "The university is not the campus, not the buildings on the campus, not the faculties, not the students of any one time — not one of these or all of them. The university consists of all who come into and go forth from her halls, who are touched by her influence and who carry on her spirit. Wherever you go, the University goes with you . . ."
What he is saying is CU-Boulder remains part of who you are long after you graduate. We tested this concept several months ago when we surveyed 2,500 alumni and found that almost 70 percent feel a fair amount to a great deal of emotional connection to CU and feel it is part of who they are.
Doug Nelson (Anth'77), a former Peace Corps volunteer, is one of them. He has held season football tickets for years, despite 500 miles of Kansas prairie sitting between his house and Folsom Field. Wearing his Hawaiian shirt, he'd drive nine hours from Kansas City to Boulder for three-hour Alumni Association executive board meetings. When asked why, he said, "You clearly have never spent a winter in Kansas." Last year Doug drove to Terre Haute, Ind., with cow bells to cheer our cross country team at the NCAA championships.
His only misstep occurred last fall when he left the CU vs. Washington State football game early to drive 1,620 miles home and missed "The Miracle at Pullman," the team's only win. Doug's seven-year board term ended in May, and I want to thank him and all of you who work on behalf of the university. You are the university at work.