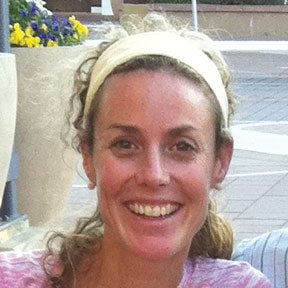 I will never have the desire nor technical expertise to climb Mount Everest, but our story, "When Everest speaks" on page 6 in this issue is particularly close to my heart. It follows Neal Beidleman (MechEngr'81) as he climbed the world's highest mountain 15 years after he survived the tragedy that left eight people dead in the wake of a fierce storm.
I arrived at CU-Boulder for graduate school the year Jon Krakauer published his book Into Thin Air, which provided a sobering, firsthand account of the 1996 Everest disaster. I couldn't put the book down.  I had spent the 1990s, learning how to rock climb and self-arrest down snow fields with an ice axe. I had climbed Mount Kilimanjaro with Mountain Madness, a company owned by the legendary Scott Fischer who died that fateful day.
But I don't think I fully understood the dangers of high-altitude mountaineering until I read Krakauer's book, in which Neal really shined as a hero.  We learn lessons from other peoples' tragedies and that one, more than anything else, made me aware of the risks inherent in outdoor sports.  In short, I became more of a wimp. But I did climb 13,223-foot Mount Audubon west of Boulder earlier this fall. Winds were howling at 50 miles per hour, the temperatures were below freezing and being above tree line never felt so invigorating after a week in the office.
Wishing you safe and exciting adventures in the new year.