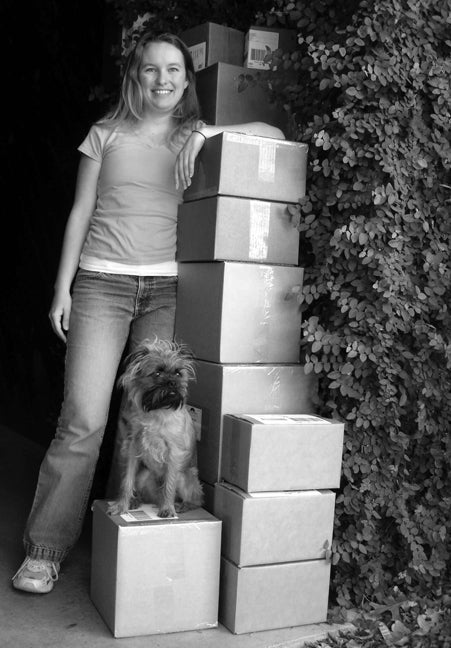 Sarah Welton (MBA'07) loved to eat and camp, so she decided to co-found PackitGourmet.
"Our family has been canoeing, skiing and camping together my entire life," she says. "My mother always prepared our meals in the style of what is now PackitGourmet — grab-it-out-of-the-pack bag."
The idea of an online grocery store tailored for the camping community would not have gone anywhere without CU, Sarah says. Developing a business plan for professor Frank Moyes' entrepreneurship program was invaluable. She learned her product concept was viable and could withstand the scrutiny of many area business professionals who reviewed it.
Her online product appeals to outdoors enthusiasts wanting good meals with minimal preparation with all the ingredients on hand. PackitGourmet's three website sections —Trail Meals, Grocery Store and Gear & Supplies — meet these needs. Relying heavily on tasty and nutritious freeze-dried and dehydrated foods, it works well where refrigeration is not readily available.
Sarah focuses her attention on managing the website, monitoring the inventory and purchasing production items. Her mother and co-founding partner Debbie Mullins loves to cook and enjoys experimenting with different food options.
With family roots in Florida and Texas, Packit's meals have a heavy Southern and Tex-Mex influence. But other regional and global dishes also make an appearance, such as chicken salad, tortilla soup, bangers and mash. The Big Easy Gumbo and Migas del Sol are some of the favorites.
After wading through export regulations, she aims to have her product go international. So far, it is available in Australia and Canada. Canada is an easier market because of NAFTA, she says, noting trademarking is challenging, too, since the company doesn't fit neatly into a category.
Lessons learned have been many, including what it's like to be an entrepreneur.
"You don't hear very often how much this will impact you personally," she says. "Starting a business is like having a baby. It changes your personal life and the challenges never go away."