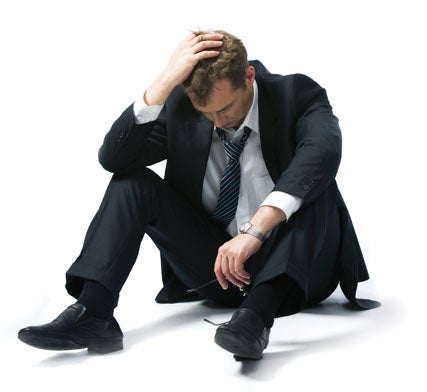 Being in a strong marriage does not necessarily alleviate the stress of unemployment, according to a study by CU business professor Maw-Der Foo.
Foo found that ignoring the stresses of an unemployed spouse's job search negatively impacts the employed spouse's job productivity and home life. This finding surprised him and his colleagues who thought marital support might help alleviate stress.
The take-home message? Workplaces must be more sensitive and supportive of their employees who have family members, particularly a spouse, who are unemployed.
"Couples counseling may fall into the category of company cutbacks now because programs such as these usually don't affect the bottom line until sometime down the road," Foo says. "Our findings call for more attention on the family as an integrated system in responding to the unemployment situation."
Six way to reduce stress right now
Get some sleep
Laugh more
Do yoga and/or meditate
Turn on the tunes
Eat stress-relieving foods like dried apricots and oranges and drink hot tea
Work exercise into your day