In Memoriam
1930s - 1940s
Mabel Pinkerton Irvine (A&S'35, MA'35)
Rayburne W. Goen Sr. (A&S'36, MD'39)
Lucinda Orr Anderson (Fren'38)
L. Lorraine Hohner Miller (Engl'38)
Jean Taggart Wood (A&S'38)
Mary Olson Aldred (A&S'39)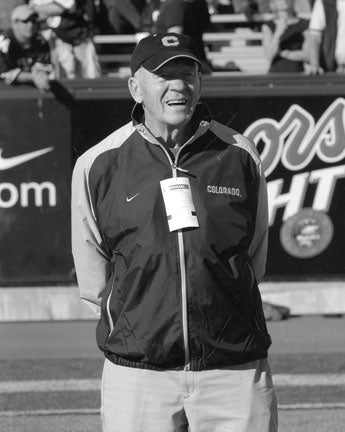 Donald J. Brandy (PE'53)  
Jessie Ott Boyle (A&S'39)
Rita Burns Olson (Engl'39)
Maxine Hinshaw Rackaway (A&S ex'39)
Joseph P. Redick (A&S'39)
Martha Munday Baier (Fren'40)
Ellen Gray Conger (A&S'40)
George S. Bragg (A&S'41)
Stanley L. Dodson (CivEngr'41)
John C. Dowling (A&S'41)
James C. Ince (A&S'41)
Lloyd H. Gardner (MechEngr'42)
Henry D. Gregory (ElEngr'42)
Martha Bartels Johnson (Psych ex'42)
Wilma Bombenek Price (A&S'43)
Frank L. Karsh (Jour'43)
Lois Nelson Kellogg (A&S'43)
Patricia Phillips Jones (Jour ex'43)
Roger J. Runck (ChemEngr'43)
Carl P. Spaulding (ElEngr'43)
Richard E. Woodward (ChemEngr'43, MS'48)
Wallace "Wally" G. Clemens (A&S ex'44)
Thanet Schureman Michaels (PE'44)
Howard A. Parker (A&S'44)
Willard B. Strobel (ChemEgr'44, MS'48)
Robert L. Cook (A&S'45)
William A. Nixon (ChemEngr'45)
Daniel L. Winter (Aero'45)
Vaughn F. Davis Jr. (A&S'46)
Reynolds G. Gorsuch (A&S'46)
Richard S. Hines (Bus'46)
Jonathan Marshall (Econ'46)
Allene H. Agor (Econ'47)
Vladimir de Lissovoy (DistSt'47, MSoc'48)
Arthur M. Tanner (ElecEngr'47)
Barbara Best Hulse (Engl'48)
Margaret "Maggie" Ryan Milek (A&S'48)
Virginia Lewis Palomo (HomeEcon'48)
Herman R. Peery (ElecEngr'48)
Joseph S. Pollard (A&S'48, MD'51)
Francis A. Sando (Aero'48)
Mac B. Strain (ArchEngr'48)
James Demar "J.D." Abrams (CivEngr'49)
William J. Brill (MechEngr'49)
M. Keith Burk (Bus, ElEngr'49)
Dale S. Cochran (Bus'49)
June Hylan Cook (Hist'49)
Thomas J. Countis (EngrPhys'49)
Helen Vandecar Kohler (DistSt'49)
Richard F. Proud (Law'49)
W. Donald Woodard (DistSt'49, MD'53)
1950s - 1960s
Betty Gayden Bolen (Art'50)
Keith E. Christeson (ElEngr'50)
Robert H. Doremus (ChemEngr'50)
Norma Rogers Frederic (PE'50)
Ralph W. Genoff (ElEngr'50)
John D. Peebles (ElEngr'50)
Blaine B. Petersen (Bus'50, MechEngr'56)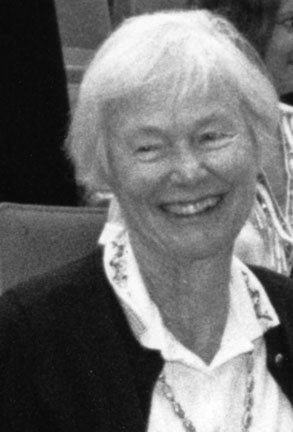 Virginia "Ginny" Shafroth Newton (MPsych'63)
Alfred A. Schilt (A&S'50, MA'52)
Richard E. Wagner (Art'50, MFA'52)
Robert O. Woodworth (A&S'50)
Charles H. Driver (DistSt'51)
Howard Wayne Lacy (ElEngr'51)
Blakemore McCarty (Law'51)
John Howard Palsgrove (Geol'51)
Bobby Dean Robinson (Acct'51)
Kathreen Kostelecky Sundgren (Art'51)
William "Bill" P. Thomas (Chem'51)
Robert H. Laing (ElecEngr'52)
Richard H. Turner (MEdu'52)
Donald J. Branby (PE'53)
Floyd W. Engen (A&S'53)
Catherine Schnoor Galvin (Edu'53)
Milo M. Naeve (Art'53)
Dean N. Phillips (Aero, Mgmt'53)
Carole Humphrey Virtue (Nurs'54)
Howard Jack Fetterhoff (Psych'55)
Richard C. Peterson (MA&S'55)
Wilbert G. Walter (Chem'55, Phar'58, MS'58)
Val L. Connolly (MA&S'56)
Robert F. Linfield (EngrPhys'56)
James Schaffner (Phil'56)
Carmen Naff Burkhart (A&S'57)
Vera M. Hanson (MA'57)
Lee Maris Hoffman (Art'57)
Roger G. Janssen (CivEngr'57)
Norma Valentine Schley (A&S'57)
Susan Finley Tedstrom (Edu'57)
Janie Kathryn Britton (A&S'58)
John Dennis Hickey (Acct'58)
E. Doyl Huckabay (Geol'58)
Robert Milton Maines (A&S'58)
Donald R. Owings (DistSt'58, ElEngr'61)
Warner Bromgard (Fin'59)
Tobin Fink (EngrPhys'59)
Janie Glymph Goree (MA&S'59)
James Earl Householder (PhD Math'59)
Manley L. Bean (Acct'60, MBA'62)
William P. DeMoulin (Law'60)
Daniel S. Dyer (A&S'60)
Clyde Gilley (A&S'60)
Lynne F. Macneill (Fin'60, MUrban'61)
Frank M. Hammock (MChem'61)
Charles William Scribner (Mktg'61)
William Burton Tompkins (Acct'61)
John Robert Adams (ElEngr'62)
Joseph F. Guglielmelli (A&S'63)
Virginia "Ginny" Shafroth Newton (MPsych'63)
Ralph N. Eberhardt Jr. (A&S'65)
Richard F. True (MechEngr'65)
Douglas A. Weaver (Acct'65)
Jean Bailey Ashworth (A&S'67)
Kenneth M. Gambrill (A&S'67)
Milton Hoyt (EdD'67)
Jiri VonDracek (MAnth'67, PhD'73)
Alan F. McElfresh (MechEngr'68)
Betsey Snydal Boynton (A&S'69)
Lowell Glen Fox (MPubAd'69)
Felix Michael Licini (A&S'69, Law'72)
Michael B. McClellan (MPubAd'69)
1970s - 1980s
Wanda Yost Deming (MEdu'70)
Sydney P. Harrison Jr. (Arch'70)
Janice Fay Dart Hayes (Edu'70)
James Elton Reese (Chem'70)
Laura Anne Winterfield (Soc'70, MA'75, PhD'80)
Robert E. Fralick (PolSci'71)
Carrie Enters Maclean (Hist'71)
Elizabeth Ann White (MEdu'71)
Nelson Wayne Jalufka (PhDAstro'72)
Edward Tartler Antony (Bio'73)
John Dean Dandliker (PhDSpan'73)
Thomas A. Regensburger (Econ'75)
Leonard Romney (PhDEdu'76)
Robert Mark Goldstein (Indiv'77)
Daphne Throne (Law '77)
Cynthia Marie Hoffman Lynch (Fin'80)
Claude Milton Conner (Fin'81)
Stuart Douglas Kent (Geol'84)
Steve Toy (EdD'84)
Brent Mitchener Martin (IntlAf'86)
1990s - 2000s
Marc Allen Sisk (MCDBio'91)
David S. Weinreich (Soc'91)
Chad Dennis Suppa (EPOBio'95)
Jason Nathaniel Bird (MBA'01)
Tucker Lowe Davis (IntlAf'05)
Aaron Dickinson Rossin (Mgmt ex'07)
Arden Brent Graber (MBA'08)
Alexander Charles McGuiggan (Engl ex'09)
Correction: The Coloradan staff regrets leaving off an "r" in Dolores Perrella Liscum's (MedTech'47) maiden name. She appeared on the "In Memoriam" section of the March 2010 Coloradan.
Faculty, staff & friends
Arleigh Albert Burke, Friend
Jack Cousins, Education
John A. Eddy (PhDAstro'62)
Catherine Paolino Garbini, Biology
Alvin Meiklejohn, Friend
Pauline "Polly" Parish, Dean of Women
William Stanton, Business
To report a death, call 303-541-1290 or 800-405-9488, e-mail processing@cufund.org or write Processing, 4740 Walnut St., Boulder, CO 80301. Please include date of death and other relevant information.