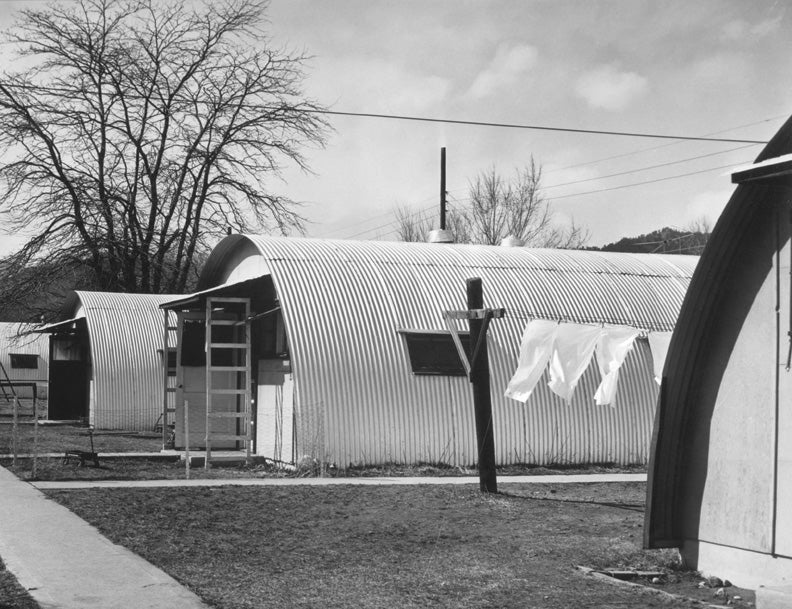 During World War II the campus was filled with coeds and military personnel.  Bolstered by the educational benefits of the GI Bill, fresh-faced youths were replaced after the war by battle-hardened military men often accompanied by wives and families. When enrollment more than doubled, the university scrambled to provide housing for the new student population.
Trailers, followed by 60 Quonset huts purchased from the Federal Housing Authority, were installed on land at the corner of 24th Street (now Folsom) and Arapahoe for married students and their families; the area quickly became known as "Vetsville." Vetsville Council, children's holiday parties and P.H.T. (Putting Hubby Through) commencement ceremonies for supportive wives helped establish a close-knit community.
To the regret of students who paid only $62 rent each month, the Quonset huts were demolished in 1973.
To learn more about CU's history, visit the Heritage Center on the third floor of Old Main.