By Tayler Shaw (Jour, Span'21)
It's 6:30 a.m. and Angel Mollel is surrounded by sound—chickens clucking, cows mooing and her siblings waking up beside her in a bed shared by six. She cleans the kitchen, puts on a pot of tea, prepares breakfast and heads toward her bright yellow shop in northern Tanzania's Ormelili village, home to the Maasai tribe. 
There, she spends the day selling common Maasai goods such as rice, tea and sugar, as well as school supplies, medicine, cookies and soda. At one point, she sees a young child standing near a fence as the glowing sun lights up the beautiful landscape. She pauses and takes a photo, which friends in Colorado will later see on her Instagram. 
While Mollel spends summers with her village in Tanzania, she spends the school year at CU Boulder as a sophomore majoring in media production at CMCI's Department of Critical Media Practices. Her goal is to develop the skills to professionally document and share authentic stories of underrepresented people and cultures. 
"I chose CMCI because I want to film different cultures in Africa, and that's really the main reason I picked media production," she says. "I think so many different cultures become lost."
Visual storytelling, she says, is one of the most powerful and accurate ways of capturing and preserving these stories. 
"At least in the future, I want people to be able to understand what the Maasai people were about," she says.
For the Maasai people, work begins when daylight strikes.
With houses made of mud, roofs made of grass and a limited supply of resources, a huge amount of effort is required to maintain the village's basic needs. Preparing a meal, for example, can require hours of work and travel, with villagers walking miles to collect firewood, water and supplies.
"Life over here is a bit hard, but everybody's always smiling through it," Mollel says, adding that she often hears people laughing and singing throughout the day.


She describes her village as a place full of color and community, where people dress in vivid clothing and speak Maa, one of 2,000 languages used throughout Africa and 120 spoken in Tanzania, according to the Maasai Association. The Maasai tribe is home to hundreds of thousands of people living throughout southern Kenya and northern Tanzania, along the Great Rift Valley, and Mollel estimates that her village is home to less than 5,000 people. 
"Everybody knows everybody. The relationships are super strong, and when somebody's sick, everybody goes and says, 'Hi, how are you doing?" she says. "So it's very, very community oriented."
The culture is also very male-oriented. Men in the village can have multiple wives and have the power to hold jobs, control financial resources and make decisions on behalf of the family, Mollel says, leaving many girls with insecurities and limited opportunities for an extensive education.
"It's such a beautiful culture, but being a girl is so hard just because this culture is male-dominated," she says. "Primary school kind of ends at seventh grade and you have to take a national exam. If you fail, your dad chooses who you marry and that's the end of your education career. But if you pass, then they'll continue if they have the money."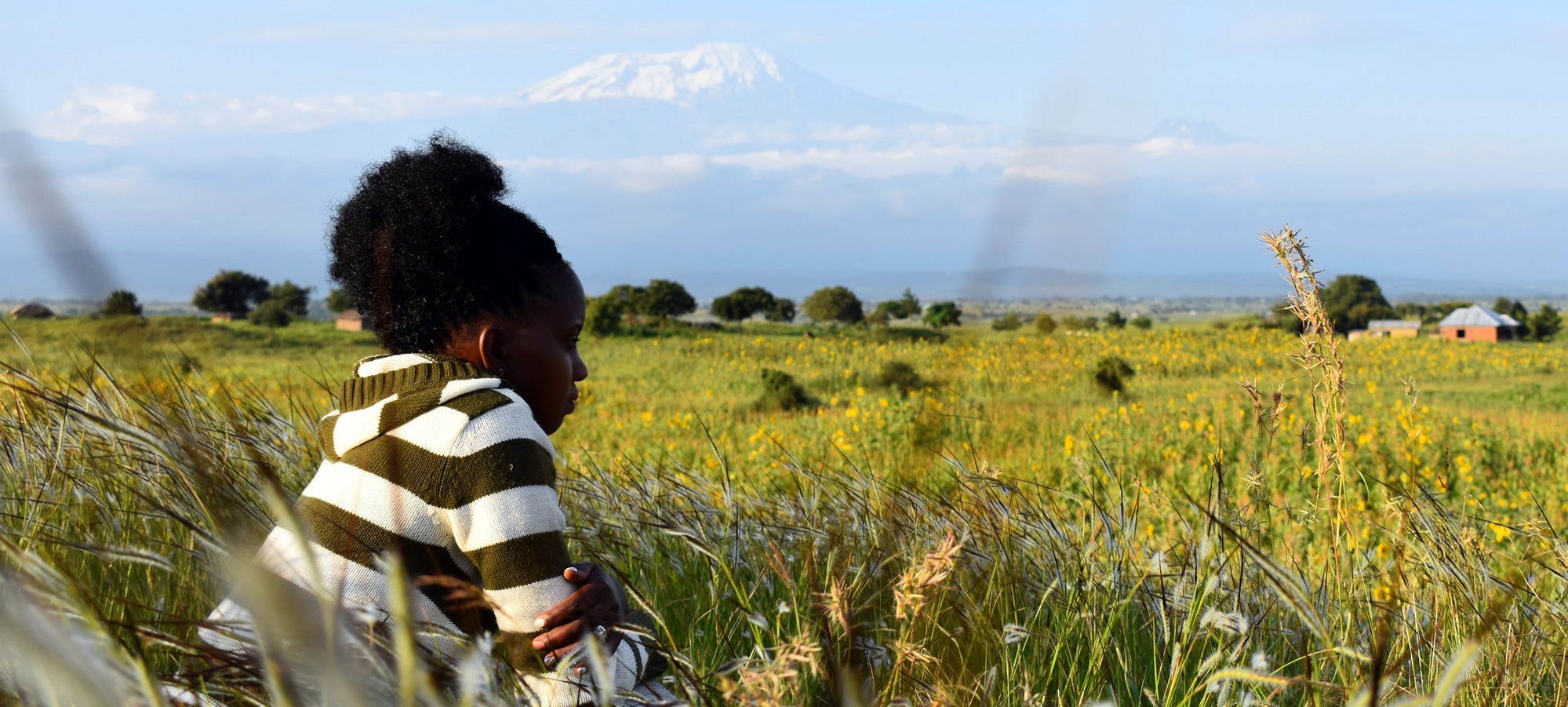 Image of Mollel taken in 2018, showing the close proximity of her village to Mount Kilimanjaro.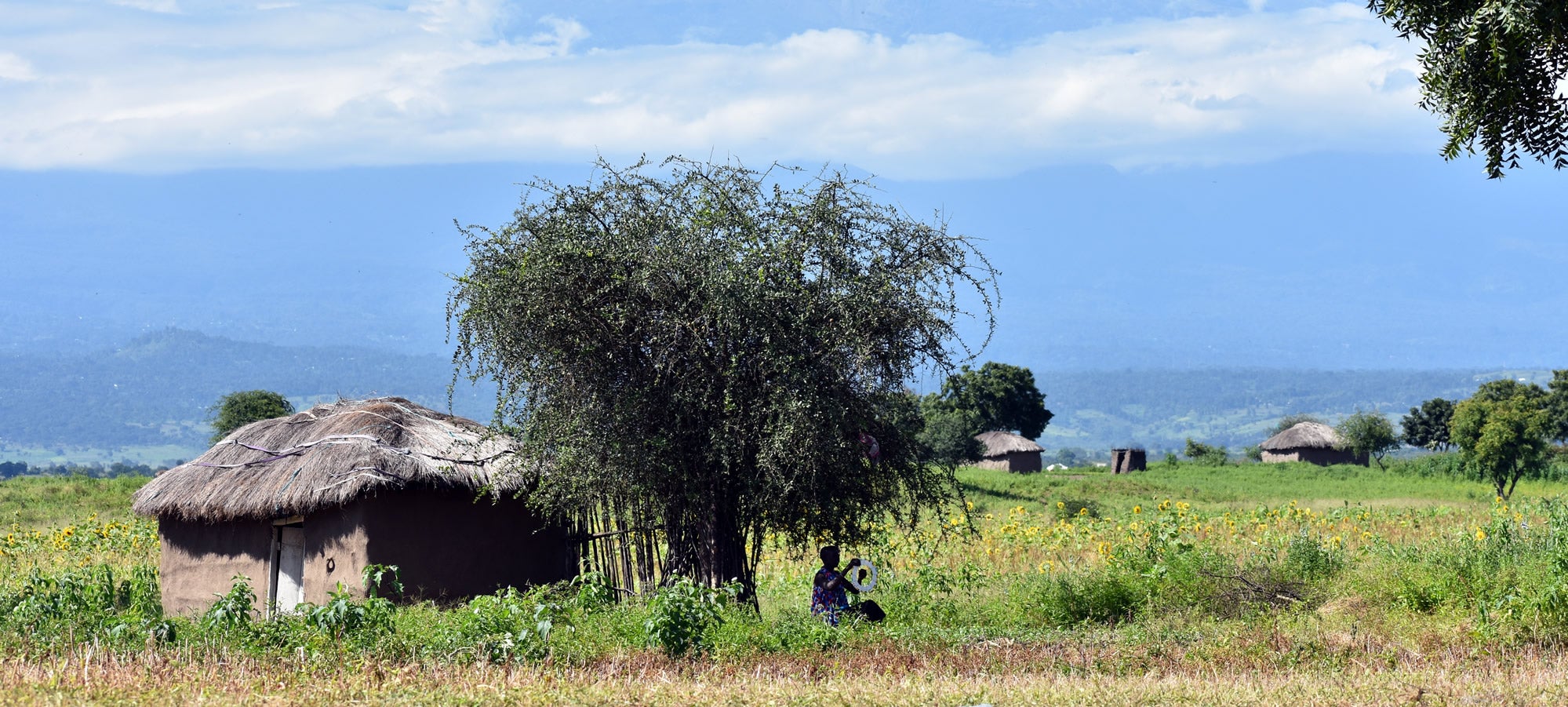 The house where Mollel grew up in her village in Tanzania.
Growing up, Mollel and her sister begged their father to allow them to go to an American primary school in another village. It was there that she met Tony Matteroli, a U.S. citizen who was volunteering at the school. 
After meeting Mollel in 2010, Matteroli built a close bond with her and her family during his visits throughout the following year. Eventually, Mollel's family agreed to let her join Matteroli in the U.S. so she would have access to further educational opportunities. Matteroli adopted Mollel in 2014, adding a second father to her family that already included two mothers and 15 siblings. 
While Mollel was excited to discover a new way of life in the U.S., an expired student visa forced her to remain in the country for four years without visiting home.
"The first two years, it wasn't hard because I was so fascinated by the fact that I was in the States," she says. "I was so fascinated by the little stuff—water being in a house, like actually being inside the house."
In 2016, she was finally able to exchange Skype calls for an in-person visit to Tanzania. She has returned home nearly every summer since. 
While living in the U.S., Mollel often sent money back to her village in Tanzania, and eventually, her friends gave her the idea to do something bigger: launch her own nonprofit. 
Intrigued, Mollel approached Matteroli with the idea in 2018. He was immediately on board, and the two began brainstorming logos and a name. One day, Bob Marley's song "One Love" began playing, and the name suddenly clicked. 
Mollel created her organization, 1 Love, later that year and quickly garnered the support of her friends and community in Brighton, where she lived and attended high school. Two days after launching, the organization's Facebook page gained about 500 followers. Today, it has over 1,300 likes and has created the support for Mollel to tackle a number of projects aimed at uplifting and empowering people in her own village and beyond. 
"1 Love really is dedicated to educating the Maasai people of Tanzania, empowering the Maasai women and just helping the Maasai culture in general," Mollel says, adding that she hopes the organization offers a sense of love and support to others.
In the span of three years, 1 Love has given Mollel's community greater access to education, water and food while creating safer living conditions. Recent projects include creating a village shop so people don't have to walk three miles to the market, sponsoring children's school tuition and installing a power line that provides residents with electricity.

Each project requires ongoing collaboration with the Maasai people, the local government and donors across the globe, Mollel says, and one of her favorite projects was 1 Love's first: bringing water to her village. Traditionally, women carried water atop their heads or hauled it by donkey for two to three miles, Mollel says, but through 1 Love, she secured the local government's permission to split a water pipeline and bring fresh water from Mount Kilimanjaro straight to the village. 
"We all grew up carrying water on our heads, so just having water so close to us, it was such a huge thing," she says. 
Next, Mollel plans to create an English-speaking school for the village's first through seventh graders. She spent her summer collecting information on building costs and exploring the needs of Maasai villagers––a necessary step in any project, she says. 
"I don't want to do anything without involving the village because this school is for them and I want to listen to them and their needs," she says. 
When she returns to CU Boulder this fall, Mollel will continue fundraising for 1 Love while taking classes that she hopes will help her become a photographer and filmmaker. Already putting her goals into practice, she often uses her social media channels to share information about 1 Love and offer a glimpse of life in her village. 
In addition to teaching friends in the U.S. about aspects of Maasai culture, she is teaching both men and women in Tanzania about the value that working women can bring to their entire families. She hopes her own example will give other girls a greater sense of confidence. 
"Every girl always doubts herself no matter what she does," Mollel says, explaining that the cultural norms of her village occasionally made her feel like her accomplishments should have been achieved by a man. "I just have so much confidence now because I got to go to the States. And so I don't even look at myself as less now, because of that opportunity. But if I was still here (in Tanzania), I would still have some sort of doubt."
Last April, Mollel gained national recognition for her work when she was named Denver's Most Remarkable Woman in a contest sponsored by KDVR, Fox 31. She was also one of six finalists in the national Remarkable Women Contest sponsored by Nexstar Media Group. The contests served as an opportunity for Mollel to reflect on her own accomplishments while continuing to inspire girls around the world to chase dreams of their own.
"I feel like there are so many more remarkable women out there, but I just, I loved it because it's another chance to inspire women––and not just the Maasai women, but just girls in Colorado and the United States and all over the world––that you're not too young to start working on what you want," she says. "I just loved it because it shows that I'm really helping people and I'm really making change."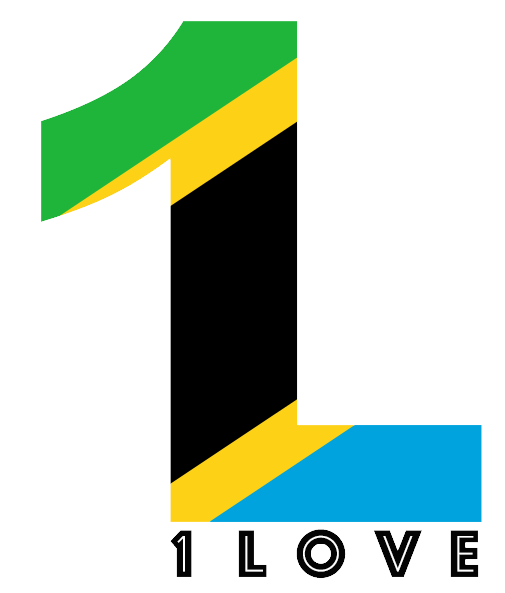 1 Love is a nonprofit organization dedicated to bettering the lives of the Maasai people.
Projects include: 
Sponsoring children's school tuition

Bringing water to the village

Building brick homes

Creating a village shop

Installing solar panels

Providing electricity

Providing small propane stoves

Creating cooking huts

Providing donated laptops to several schools