By Shannon Mullane (MJour'19)
On April 21, 1922, the University of Colorado Board of Regents approved the new Department of Journalism and set in motion a century of journalism education in Colorado.
That fall, the university's first four-year journalism degree program launched with two professors and about 25 students. Over the past 100 years, the program has seen many changes: It has taken up residence in numerous buildings across campus, shifted its organizational structure and pursued journalistic excellence amid the biggest historical events of the 20th and 21st centuries.
That first semester of classes laid the foundation of the College of Media, Communication and Information, which houses the current journalism department at CU Boulder. In late 2021, faculty, staff, students and historians took to the archives to learn more about the department's history, searching through old yearbooks, photography collections, newspaper archives and historical documents. Their research resurfaced details about the department's history that help connect the past to journalism education today.
CMCI kicked off a yearlong celebration of the 100th anniversary on April 21 in 21st-century style: with social media posts, an interactive multimedia timeline, a website and online articles.
"It's such an honor to celebrate the extraordinary work by journalism students and faculty, now and in the past," said Lori Bergen, founding dean of CMCI. "The journalism industry has seen tremendous change over the past 10 decades, but our goal has been the same: teach students to find truth and hold power to account. As we move into the next century, we're excited to continue that pursuit—maybe in ways we can't even imagine today!"
The first years
In early 2022, Mona Lambrecht started combing through student directories, yearbooks, newspaper articles and more to uncover the first years of the new journalism program.
"Researching the 1920s is actually a lot of fun," said Lambrecht, curator of history and collections at CU Boulder's Heritage Center. "Each source provides different bits of information and adds another piece to the puzzle."
She learned that journalism classes, which began in 1907, were initially taught in the English language department but were connected to the College of Commerce. The focus seemed to be on professionalizing the trade "for the practical demands of business."
By 1920, Boulder had about 11,000 residents, and 2,800 students studied on campus. The university, established with just one building—Old Main—in 1876, had grown to include more than 20 buildings and 30 academic departments.
Two years later, the journalism department was established with Professor Ralph Crosman at its helm. Students walked to class through the halls of Old Main, where the journalism program was housed, and joined the student newspaper, The Silver and Gold.
Some classes were similar to those offered today, like Reporting, News and News Writing, and Newspaper Production, a practical laboratory course that simulated a newsroom. Others taught about methods of preparing telegraph copy and legal matters, like government censorship in wartime, according to the 1922–23 course catalog. Several of the four-year program's first graduates, the class of 1926, went on to careers in local, state and national news.
"Researching the people has been the most satisfying, albeit time-consuming, part of this project," Lambrecht said. "Of the 13 known students initially considered journalism alumni, only six completed all the specified courses and received their degrees."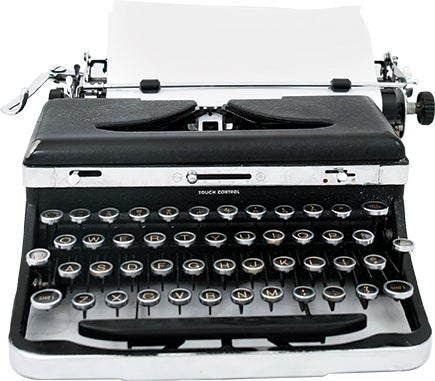 Media Archaeology Lab collection. 
Photo by Kimberly Coffin (CritMedia, StratComm'18)
The war and Red Scare
A student processes photos in a dark room, date unknown.
Source: University Libraries Rare and Distinctive Collections
The 1920s and 1930s were marked by new buildings, expanding departments and financial blows. The Boulder campus even faced near-closure as it vied for support in the Colorado Legislature and for limited state funds during the economic turbulence of the Great Depression, according to The University of Colorado 1876–1976.
In the 1920s, The Silver and Gold issued editorials condemning the Ku Klux Klan, which held power in the state at the time. In 1937, the journalism department became the College of Journalism, housed within the College of Arts and Sciences.
As the 1940s rolled into the 1950s, Boulder's population grew to about 19,900 residents, including 7,700 university students. During World War II, the campus was used for education and as a naval installation. In 1953, The Silver and Gold ended, and the next student publication, the Colorado Daily, began.
Student newspapers covered the Red Scare, the hysteria over the perceived threat posed by Communists in the U.S. during the Cold War, as it seeped into campus life. The state Legislature demanded a sweeping investigation of Communist influences at state schools, including CU.
Melvin Mencher (Jour'47), who taught journalism at Columbia University for 30 years, landed in Boulder in the early 1940s after a stint in the Navy. He picked CU because it had a good journalism department—and journalism and dentistry were the two careers that escaped unscathed from the Great Depression, Mencher said.
"I didn't want to spend my life looking into people's mouths, so I went into journalism," he said. "I grew up in a practical era."
During one of his first classes in 1946, Mencher remembered Professor Zell Mabee—an alumnus who studied journalism at CU before graduating in 1924—handing him a fact sheet so he could type up an article. The only issue was that he did not know how to use a typewriter. Plus, the machines in the journalism department had blank keys, he said.
"I was terrified because I had no idea," he said. "They have a system of grading where you lost five points for every typographical error. Of course, my first paper was something like minus 85."
During his studies, most of the classroom assignments relied on fact sheets. Students rarely reported in the Boulder community, he said. He described the journalism of the time as "he-said, she-said."
"We just quoted people, and we didn't dig beneath the surface," said Mencher, who wrote News Reporting and Writing, a journalism textbook used by more than a quarter of a million students. "Today's journalism student should be dedicated to digging."
Watergate and new journalism
"John Mitchell's Public Affairs class seemed brutal but provided the most lasting lesson. Understanding how government was supposed to work and how it actually worked provided a foundation for a lot of the reporting we did then, and it's still crucial today.
Jeanette Chavez (Jour'73)
—Former managing editor at The Denver Post
In the 1960s and 1970s, the journalism program, formerly housed within the College of Arts and Sciences, became a separate entity called the School of Journalism. In 1964, the school launched its master's degree program and began a broadcast news sequence two years later. Meanwhile, newswriting practices were shifting during the New Journalism era, when writers started incorporating literary techniques into their articles.
In 1970, John Leach began his studies as a math major. Realizing that wasn't the right fit, Leach soon turned to journalism.
"I'm the only former math major I've ever met among any journalists or journalism students," said Leach (Jour'74), who was a reporter and editor for more than 40 years. He is now a journalism lecturer in CMCI.
Taking classes in Macky Auditorium, journalism students took up the tools of the trade: pens, paper, phones, typewriters and photography darkrooms. Broadcast equipment was relatively primitive, and tape recorders were still in the not-so-distant future, Leach said.
News reporting was primarily event-driven: Reporters would go to a meeting, find a story, turn it in. But after the Watergate scandal, students—Leach included wanted to investigate waste, fraud and abuse, to dig deeper and to be more skeptical, he said.
In one memorable class, Reporting of Public Affairs with faculty member John Mitchell, students completed nine stories and covered Boulder City Council. If the council meeting ended at 2 a.m., the article was still due at 5 p.m. that day. Points were deducted if it was late, and students failed if they had any factual errors in their stories.
"It frankly caused some people to leave journalism, which might've been healthy, and was legendary in my era," Leach said. "I went from that to covering government politics for the Boulder Daily Camera, and boy, I was ready to roll based on that course."
The rise of the internet
In 1986, the school was renamed the School of Journalism and Mass Communication. The next year, NewsTeam Boulder aired its first 30-minute newscast, laying the groundwork for a long-running, student-run TV broadcast program. In 1989, the SJMC launched its postdoctoral degree program.
Then, the rise of the internet in the 1990s fundamentally transformed the news industry.
The flow of advertising revenue morphed or dropped, in many cases cratering newsroom budgets. As publications consolidated, daily newspapers began to shutter—dropping from about 1,600 daily publications in 1990 to 1,380 in 2012, according to Statista based on U.S. census data.
Print articles became online news packages stuffed with slideshows, videos and other multimedia components. Journalists had access to more databases and reporting resources online.
In classrooms, lessons on page design gave way to multimedia editing and web design. Students learned about updating online breaking news stories over time and how to incorporate audio, video and interactive graphics.
"I went from newspapers that had one or two deadlines a day to doing the web, and it's like a deadline every minute essentially," Leach said.
I started a print publication for Black students called Extensions that featured personal essays, poetry and artwork by and for the African American students on campus and communities of color in the Boulder area. I was a Black studies minor and was inspired by the classes I took in that area. At the time there was no media targeted to us, so the experience really deepened and enhanced my time at CU."
Linda Villarosa (Jour'81)
—Journalism educator and contributing writer for The New York Times Magazine
During my last semester at CU in the spring of 1996, one class I took connected us to internships. I covered high school sports for the Boulder Daily Camera, including Broomfield girls basketball on deadline. It helped me understand how important the basics are to a story, including keeping statistics, making detailed notes and getting things right."
Brent Schrotenboer (Jour'96)
—Sports investigative journalist at USA Today
"I was an intern at the Daily Camera my junior year and then Dave (Martinez) connected me with the Chips Quinn Scholars program, an initiative that connects student journalists of color with paid internship opportunities and mentorship. Through this, I was able to get a summer internship at the St. Paul Pioneer Press, which led to my internship at The Denver Post during my senior year. I was hired at the Post out of my internship and learned so much from all these experiences.
Elizabeth Hernandez (Jour'15)
—Enterprise reporter at The Denver Post
The new college
Just before the turn of the 21st century, the SJMC incorporated the Ted Scripps Fellowships in Environmental Journalism and later moved into the Armory building. The student newspaper, now called The Campus Press, became an online-only publication in 2006, years ahead of most college newspapers.
However, challenges within the School of Journalism and Mass Communication rose to a boil in the 2000s and cast uncertainty on the program's future.
In 2011, the university discontinued the SJMC, citing the need for strategic and budgetary realignment, and the desire to explore a more interdisciplinary approach in response to the changing media landscape.
That same year the school ran into accreditation issues. It was out of compliance on academic standards because of "intractable disputes" in the school's governance, according to a report from the Accrediting Council on Education in Journalism and Mass Communication. The graduate program faced additional compliance issues related to assessing learning outcomes, and diversity and inclusiveness.
By 2012, the school was back in compliance, and the ACEJMC recommended it for reaccreditation. Throughout the disruption, the program was enrolling students and attracting new faculty. Students were graduating, generally seemed content and were finding jobs, the ACEJMC report said.
Two years later, the university's effort to follow a more modern "Journalism Plus" model reached its final form: The Board of Regents voted to approve CMCI. The new college held six departments: Advertising, Public Relations and Media Design; Communication; Critical Media Practices; Information Science; Journalism; and Media Studies. The next year, the university appointed Lori Bergen, a former journalist and longtime journalism educator with a doctorate in mass communication, as CMCI's founding dean.
Previously siloed in their own fields, faculty formed new relationships across disciplines. New departments coalesced, and students gained access to a uniquely interdisciplinary educational experience, said Leach, who was chair of the Journalism Advisory Board at the time.
Within the new college, students focused on sports journalism can pick up minors in information science, or combine their interests and double major in public relations and journalism.
Current students can join courses about designing virtual reality experiences; check out drones, cameras and other top-of-the-line equipment from The Vault; and participate in new enrichment programs outside the classroom.
For Hayley Sanchez (Jour'17), enrichment programs and the journalism training at CU Boulder helped prepare her to take on her current role as a host and editor at Colorado Public Radio. At first interested in print journalism, she remembered studying newspaper layout and design at CU, and learning about multimedia storytelling using photos, audio and text.
Those skills have come in handy at CPR, she said, where journalists are often expected to produce both radio and written pieces. As a student, Sanchez also took advantage of new programs offered to CMCI students, like the Pathways to Excellence summer bridge program and CU in D.C., which sends CMCI students to Washington, D.C., for internships.
"Mentorship was something that's really, really meaningful to me. I learned a lot about making connections and networking through (Pathways)," Sanchez said. "I wanted to help students coming behind me, and even now in my career, I'm finding mentors who can help me grow."
The view from today
Since its founding, CMCI has grown into the fourth-largest college on campus with about 2,400 students and 100 faculty. The university as a whole has also grown: About 30,000 students live in a city of about 108,000 residents, according to recent estimates.
In 2020, journalism students shifted into remote classes during the worldwide upheaval caused by the coronavirus pandemic. They reported on the widespread social unrest that followed and a mass shooting within miles of campus. Today, they continue a 130-year legacy of providing student-led coverage for their community.
Looking ahead, Sanchez anticipated that diversifying staff will be increasingly important for newsrooms. As the U.S. population becomes more diverse, news outlets will need to reflect that shift and incorporate broader perspectives in their coverage.
One lesson for young journalists: Always be prepared, whether that means having a go-bag in your car or the right writing tools for any situation, she said.
In the future, Leach hopes the journalism industry can find a way to maintain its audience and secure stable funding. Students should keep an open mind if jobs are scarce—public relations and editing are always good options, he said.
"Find a way to do storytelling if that's what you're ultimately about," Leach said.
At Columbia University, Mencher became famous for his one-liners. "Follow the buck," he would tell students. "If they like you, you're doing something wrong."
His advice for students today: "Question authority."
"I just hope that students have the same drive that students of my era had, which was to serve the public by giving people the information they need to lead decent, fulfilling lives," he said. "I just hope they have the same drive for finding out the truth."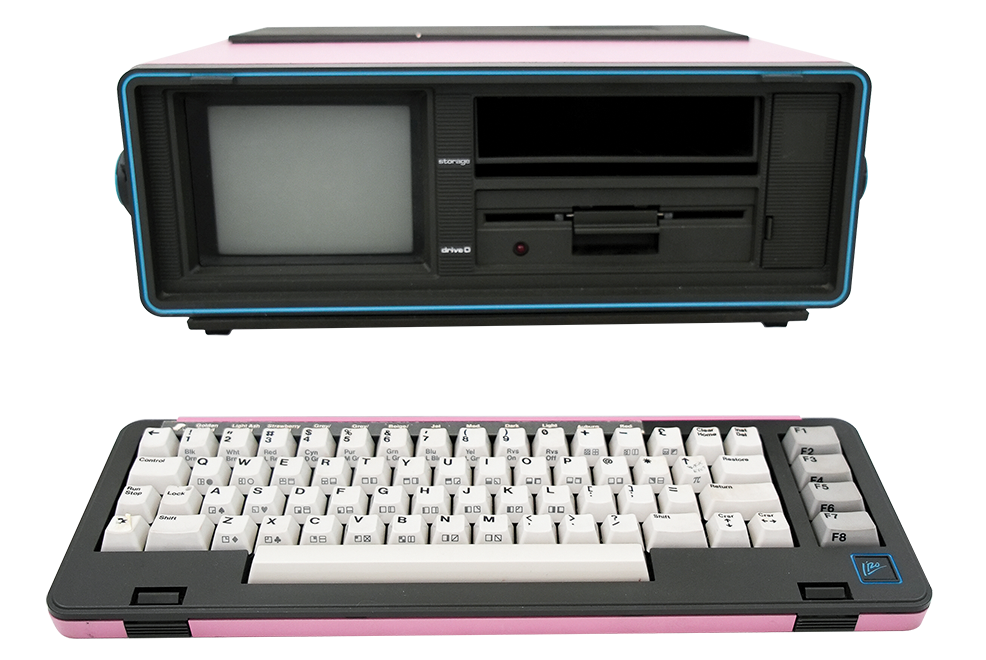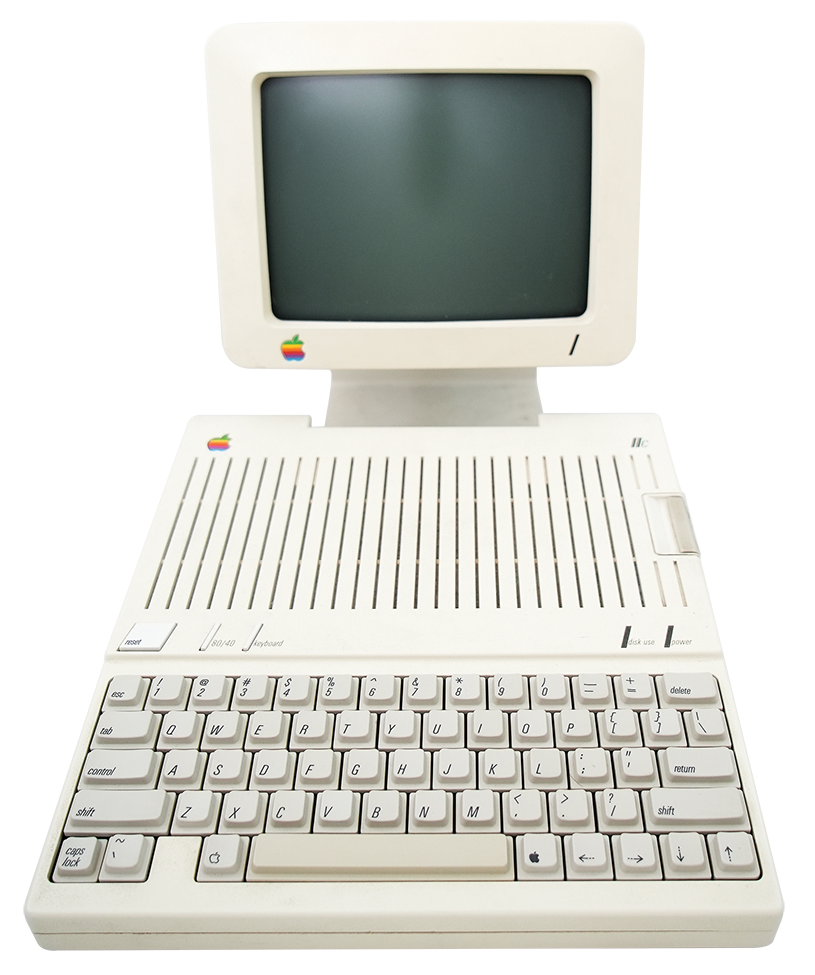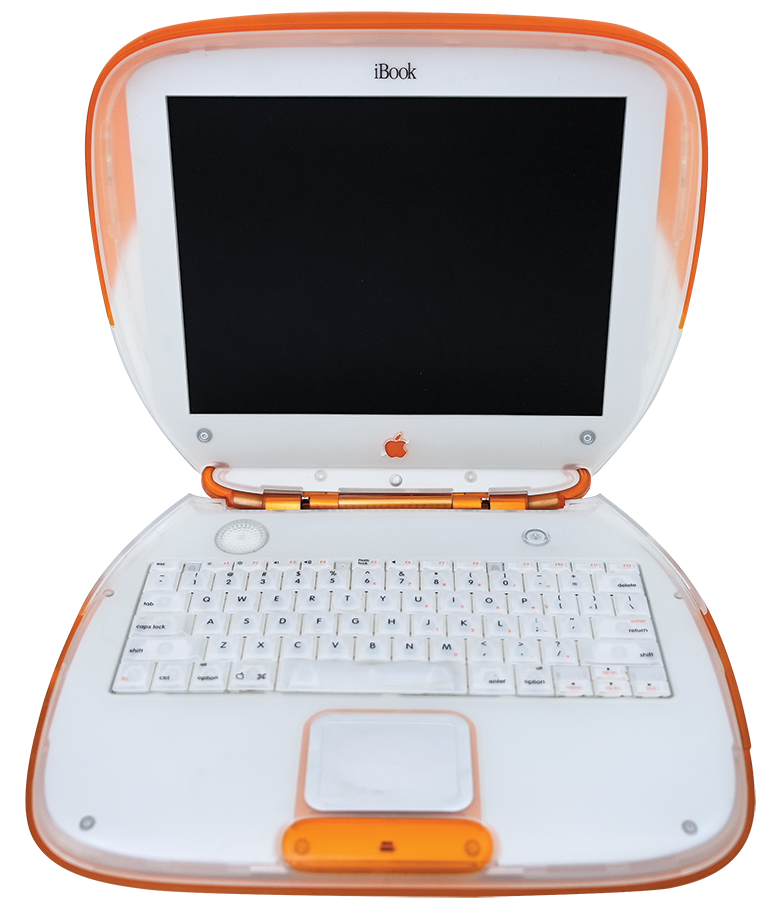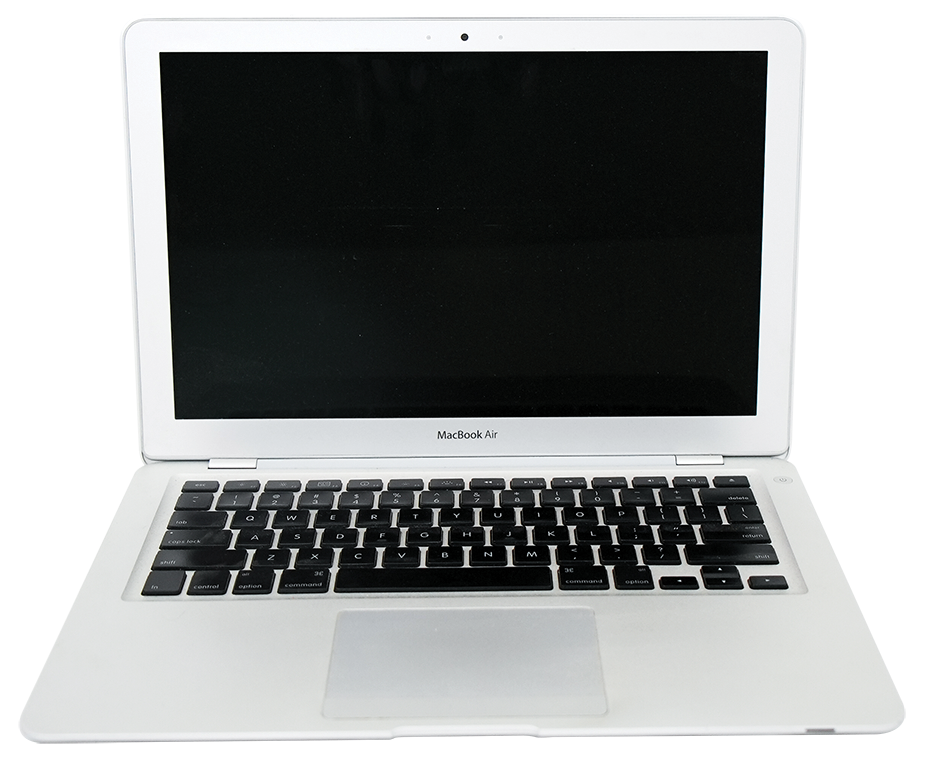 Media Archaeology Lab collection.  Photos by Kimberly Coffin, CMCI