Buffs Health4Life
Studying health and life trajectories of CU alumni.
Student Athlete Health and Well-Being:
Looking at the Past to Inform the Future
Recruitment is now open!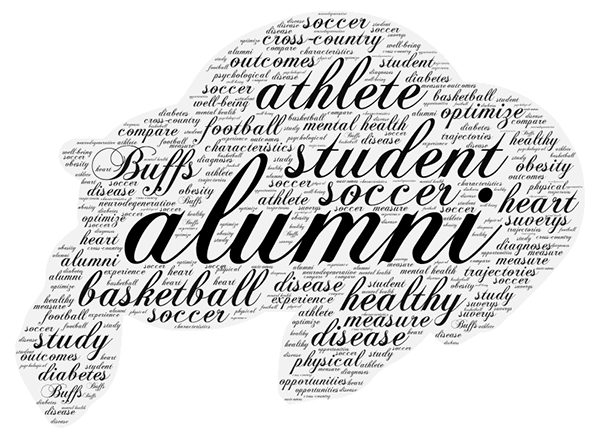 About the Study
This study, funded by the Pac-12 Student-Athlete Health & Well-Being Grant Program,  aims to compare the student athlete to cohort-matched, non-student athlete alumni who graduated 2, 5, 10, 15, 20 and 25 year prior.  
The athletes we will be looking at specifically are from the following NCAA sports:
Football
Women's Soccer 
Basketball
Cross-Country
The study will be utilizing surveys to measure physical and psychological health and well-being, including questions related to chronic conditions (e.g., diabetes, heart disease, obesity, neurodegenerative disease, etc…) and mental health diagnoses.
What Will We Learn?
Health and life trajectories of CU alumni, and how they differ or align based on their student experience and characteristics (student-athlete or student non-athlete; demographics, sport played, gender etc.)
Identify best practices (current and historical)
Identify opportunities for change that could optimize health outcomes and life trajectories for all Buffs
Contact/Questions
If you have questions regarding this study, please contact Kristen Lenahan at BuffsHealth4Life.edu or Kristen.lenahan@colorado.edu.