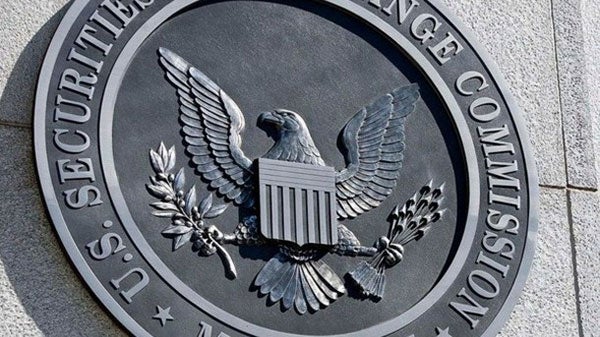 Indigenous rights risks are increasingly being understood as material for companies. The desecration of ancestral territories in Juukan Gorge reinforced the necessity of integrating specific metrics related to Indigenous Peoples into company disclosures. As mining increases to source minerals for renewable energy technologies; as private-sector climate initiatives overlap with protections for lands, territories and resources of Indigenous Peoples; and as public companies continue to transact business across the globe, it has become increasingly clear that fulsome and mandatory disclosures are the best way to protect Indigenous Peoples' rights.
In March 2021, the U.S. Securities and Exchange Commission (SEC) invited public comment around a forthcoming climate risk rule being devised from demand for standardization of environmental, social and governance (ESG) reporting and climate risk definitions. 
Led by Amazon Watch, with support from First Peoples Worldwide, Rainforest Action Network and others, a letter from 22 climate, environment, public interest, racial justice, and Indigenous rights organizations was delivered to the SEC in response. 
Noting that Indigenous rights are not yet widely considered in existing voluntary disclosure metrics, the letter suggested priority disclosure criteria that would require all companies to document – for their direct operations as well as direct and indirect suppliers – the following information:
How their business model implicates issues of Indigenous and/or tribal peoples' rights, including through their supply chains, contractors and subcontractors, finance, etc.;

The names of any and all Indigenous and/or tribal peoples whose territories (both legally recognized as well as any territories currently under request of legal recognition) in any way overlap with operations or would be directly impacted by them, for example by downstream pollution from oil drilling waste products;

Any and all land rights grievances or complaints filed by local communities in the company's areas of operations (for a comparable example, see Land Conflict Watch in India or Environmental Justice Atlas), the company's response, and statements from complainants on how they assess the response;

Description of any open processes in which the issuer is seeking to consult with or obtain the consent of Indigenous or tribal peoples that would be impacted by a planned or in-process activity by the issuer, subsidiary, or supplier;

List of any and all consultation processes carried out in the past reporting year, including information on what entity carried out the consultation, and if consent was obtained, how the impacted Indigenous peoples expressed that consent;

List of any and all legal processes in U.S. and/or foreign jurisdictions related to land rights disputes, consultation or consent processes, or other Indigenous rights matters; and

A list of any and all projects undertaken by the issuer or subsidiaries that require the relocation of Indigenous and/or tribal communities, including any and all compensation, monetary or otherwise, provided in exchange for relocation.
A subsequent letter of support from investors in the Investors & Indigenous Peoples Working Group reiterated the importance of these disclosures, and further discussed the centrality of Indigenous rights in climate protection:
Potential risk for investors arises from the failure to obtain the free, prior, and informed consent (FPIC) of Indigenous Peoples. Risk also stems from the failure to account for the self-determined priorities of Indigenous Peoples, which can generate significant social conflict with impacted Indigenous Peoples. Social conflict can generate material legal, political, reputational, and operational risks to companies and investors alike. Indigenous Peoples' land rights and human rights, and the centrality of those rights to environmental and climate protection, overlap and should be integrated into the SEC's disclosure requirements across all three pieces of the ESG landscape, a landscape on which investors themselves are increasingly affirming that they base investment decisions.
The investor signatories noted that the risks described in the letter "comprise one of the most significant unaddressed gaps in the current regulatory environment," warning that without robust disclosure rules that encompass Indigenous Peoples' rights, "companies may encounter reputational, legal, political, and operational risks–which are material risks for investors."
These material risks stem from lack of consent, from degradation of resources and the environment, and from human rights violations. Thus, the SEC should require disclosures in routine practice about the risks related to Indigenous Peoples and tribal peoples where they are directly or indirectly impacted by the issuers' business models and/or specific projects. 
With this rule, the SEC has the opportunity to be crystal clear with expectations to integrate and account for Indigenous rights risks in a meaningful way.
Read further talking points and resources, which provide investors and ESG practitioners with essential information for engagements to improve disclosure standards and practices around Indigenous rights, and to better identify and avoid related risk.