Emergency Service Requests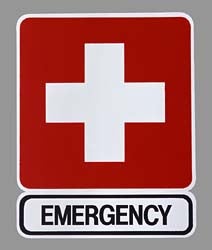 In the event of an emergency, i.e. flood, fire, explosion, chemical spill or release, the following protocol must be followed.
During Business Hours
If an emergency is occurring during business hours, Monday - Friday 8 AM to 5 PM, the Building Manager must be notified of the emergency immediately.
The Building Manager will contact the service desk to report the emergency.
If the Building Manager is not located within a reasonable time frame, then the Faculty, Staff or Student may call the emergency in to the service desk. (303) 492-5522 or Extension 2-5522.
After Hours, Evenings and Weekends
Faculty, Staff and Students that encounter an emergency situation in the evening or on a weekend can contact Facman service desk directly at (303) 492-5522 or Extension 2-5522.
Communicate all necessary information directly to the service desk.
To assure the emergency is dealt with to the satisfaction of the requestor, the requestor should make themselves available to Facman to relay any pertinent information when they arrive on site.
Those individuals reporting emergencies to the Facman service center should also communicate the emergency to the PI responsible for the area where the emergency has occurred and they should follow up with the Building Manager the next business day.