The Keller Center prides itself on bringing distinguished speakers to campus and sponsoring conferences on various aspects of the First Amendment.  This page will be updated when new events are scheduled.  In the meantime, please explore our most recent events below, or use the menu to the right to review the events of previous years.
---
Keller Center-Sponsored Event: "Academic Freedom and Social Media: A Conversation"​
Date: Wednesday, April 14th, 2021
Time: 4:00-5:00 pm (Mountain Time)
RSVP: https://cuboulder.zoom.us/webinar/register/WN_L6ylSX8BTCWvqVZesv561A
Join us for a live virtual panel discussion, hosted by Keller Center Director Anand E. Sokhey, on the intersection of academic freedom and social media.​
Speakers:
Shontavia Johnson, J.D., serves as Associate Vice President of Academic Partnerships and Innovation at Clemson University. She is also a tenured faculty member in the Department of Sociology, Anthropology and Criminal Justice. Prior to her current role, Shontavia served as the Kern Family Chair in Intellectual Property Law and Director of the Intellectual Property Law Center at Drake University Law School. Her academic specialties include intellectual property law, trademark law, patent law, technology and innovation, entrepreneurship, internet law, business law, and social justice. Named one of the Top 40 Young Lawyers in the US by the American Bar Association, Shontavia was recently placed on the prestigious Fulbright Specialist roster and named a 2016 A. Leon Higginbotham Fellow by the American Arbitration Association.
Alex Loyd, J.D., serves as an Sr. Assistant University Counsel at the Boulder Campus Office of University Counsel. Mr. Loyd received his Bachelor of Arts Degree in History and Political Science from the University of Vermont. Mr. Loyd received his J.D. from the University of Miami School of Law, where he was president of the Environmental Law Society and graduated cum laude. Before joining University Counsel, Mr. Loyd was a staff assistant for the Senior Vice Chancellor and Chief Financial Officer on the Boulder Campus. Mr. Loyd is a member of the Colorado Bar Association and the Boulder Bar Association.
---
Keller Center-Sponsored Event: "Academic Freedom: A Conversation about Rights and Responsibilities" ​
Date: Thursday, December 3, 2020
Time: 4:00-5:00 pm (Mountain Time)
RSVP: https://cuboulder.zoom.us/webinar/register/WN_uoK1TsXkSMyAhxsF7iiLEA
Join us for a live virtual panel discussion on the rights and responsibilities that come with academic freedom.​
Speakers:
Samira Rajabi, Ph.D., is the director of technology influenced pedagogy and an instructor in CMCI at the University of Colorado Boulder. Previously, she was a post-doctoral fellow at the Center for Advanced Research in Global Communication at the Annenberg School at the University of Pennsylvania from 2017-2019. Her forthcoming book with Rutgers Univerity Press is titled, All of my friends live in my computer: Tactical Media, Trauma and Meaning Making. Samira specializes in issues regarding digital media, politics of suffering, the body, race, gender, ability and trauma.
Helen Norton, J.D., is Professor and Ira C. Rothgerber, Jr. Chair in Constitutional Law at the University of Colorado School of Law. Professor Norton's scholarly and teaching interests include constitutional law (especially free speech and equality) and civil rights law. Before entering academia, Professor Norton served as Deputy Assistant Attorney General for Civil Rights at the U.S. Department of Justice, and as Director of Legal and Public Policy at the National Partnership for Women & Families. She served as leader of President-elect Obama's transition team charged with reviewing the Equal Employment Opportunity Commission, and is frequently invited to testify before Congress and federal agencies on civil rights law and policy issues.
Andrew Therriault, Ph.D., has spent the past decade building and leading data science programs for organizations across the political, nonprofit, government, and technology sectors. He founded the Democratic National Committee's data science program in 2014, was appointed the City of Boston's first Chief Data Officer in 2016, and led a data science team at Facebook working to optimize their technology infrastructure. Therriault is a frequent speaker on civic technology and data science, and received his doctorate in political science from New York University in 2011. Based in Boston, Therriault currently works as a data science and strategy consultant and teaches graduate-level data science courses at Northeastern and Harvard.
---
Keller Center-Sponsored Conference with the CU Conference on World Affairs: "100 Years of "Notorious" Women: Voting Rights and Equal Rights"
Date: Wednesday, October 14, 2020
Time: 5:30-6:45 pm (Mountain Time)
Join us for a live virtual panel discussion.​
Leading scholars and practitioners of women's voting rights both historically and today will discuss the evolution and current state of women's right to vote and how the votes of women affect women's policy priorities. The event is free and open to all. Should you require communication assistance, please email cwapress@colorado.edu.
If you are interested in listening in on the discussion, please RSVP by following this link.
---
Keller Center Conference: "Does Religion Still Matter in the Age of Trump?"
Date: July 31st, 2020
Time: 8:45-11:00 am; 12:00-2:15 pm (Mountain Time)
Join us (by Zoom) for discussions that day.
This 1-day conference will bring together an interdisciplinary group of scholars (political science, sociology, and history), leveraging different angles and methodological approaches.  Some of the questions that will be discussed:
The Trump era raises the perennial question about religious authority. Can religious elites -- the primary interpreters of the faith -- convince adherents to change their ways and attitudes? Can they effectively encourage believers to hold consistent principles?  
Have religious elites maintained independence from political elites and groups? 
Whether true or not, believers perceive considerable threats to themselves and their group(s). Is religion important in defining and amplifying those threats, and in providing protection against them? 
Is religion an effective advocate to decision makers when it comes to religious principles and religious peoples?
Are religious institutions still providing civic benefits to those involved in them? 
If you are interested in listening to the sessions via Zoom or have any other questions about the conference, please reach out to us at kellercenter@colorado.edu
---
Secular Surge: A New Fault Line in American Politics? 
Dave Campbell, University of Notre Dame 
Date: April 9th, 2020 (POSTPONED DUE TO COVID-19)
Time & Location: 3:00-4:30, Ketchum Hall 1B31
Biography: David Campbell is the Packey J. Dee Professor of American Democracy at the University of Notre Dame and the chairperson of the political science department. His most recent book is Seeking the Promised Land: Mormons and American Politics (with John Green and Quin Monson). He is also the co-author (with Robert Putnam) of American Grace: How Religion Divides and Unites Us, which has been described by the New York Times as intellectually powerful, by America as an instant classic and by the San Francisco Chronicle as the most successfully argued sociological study of American religion in more than half a century.  American Grace has also received both the 2011 Woodrow Wilson Award from the American Political Science Association for the best book on government, politics, or international affairs and the Wilbur Award from the Religious Communicators Council for the best non-fiction book of 2010.
Prof. Campbell is also the author of Why We Vote: How Schools and Communities Shape Our Civic Life, the editor of A Matter of Faith: Religion in the 2004 Presidential Election, and a co-editor of Making Civics Count: Citizenship Education for a New Generation. As an expert on religion, politics, and civic engagement, he has often been featured in the national media, including the New York Times, Economist, USA Today, Washington Post, Wall Street Journal, Time, NBC News, CNN, NPR, Fox News, and C-SPAN.
---
Faculty and Academic Freedom: Exploring Meaning and Application
Date: Wednesday, February 19, 2020
Time & Location: 5:00-6:30pm in Hale 270
Description: A panel discussion on what academic freedom means for faculty members as teachers, researchers, and artists, and what their rights and responsibilities are under its tenets. Panelists include:
Sarah Fahmy, president of UGGS, PhD student and graduate part-time instructor in theatre and performance studies, Department of Theatre and Dance, Arts & Sciences
Alexander Lloyd, senior assistant university counsel, CU Boulder
Helen Norton, professor, Colorado Law
Anand E. Sokhey, director of the Keller Center for the Study of the First Amendment and associate professor of political science, Arts and Sciences
---
Townhall on Free Speech and Civil Discourse, with Colorado State Legislators
Date: Wednesday, December 11th, 2019
Time & Location: Doors open at 6:30, event begins at 7:00pm - Old Main Chapel, University of Colorado Boulder
Colorado House Speaker KC Becker and Colorado Senator Owen Hill will take part in a townhall discussion on free speech and civil discourse on 12/11/2019 at Old Main Chapel. This event is open to all CU Boulder students, faculty, and the general public. Don't miss this event!
---
The First Weaponization of the First Amendment
Laura Weinrib, University of Chicago Law School  |  Website  |  CV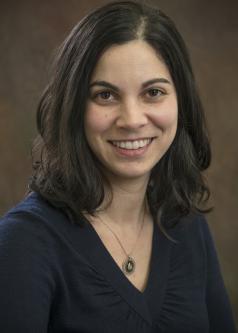 Wednesday, March 20th, 2019
Hale Science 270, 5:30-7:30 PM
Please register as a guest to attend this event: register here.
Last spring, Justice Elena Kagan charged the Supreme Court's conservative justices with "weaponizing the First Amendment." In this talk, Laura Weinrib will explain how radical labor activists first "weaponized" the First Amendment during the 1930s. Their unlikely coalition with business leaders made judicial enforcement of free speech a central feature of American constitutional democracy. Weinrib will explore why their forgotten bargain backfired, with important implications for the contest over constitutional rights today.
This talk is co-sponsored with the Center for Western Civilization, Thought & Policy.
---
Foundations of American Jewish Liberalism
Kenneth Wald, University of Florida  |  Website  |  CV
Tuesday, February 19th, 2019
12:00 PM - Ketchum 1B31
Lunch servedIn their support for Democratic candidates and liberal policies, American Jews diverge both from non-Jewish Americans who share their social traits and Jewish communities elsewhere. I argue that these anomalies grow out of the distinctive political context and favorable political opportunity structure that Jews encountered in the United States. At the founding, they began to develop a distinctive political culture based on the bedrock principle of equal citizenship in a secular state. Drawing on opinion surveys and extensive archival research, I trace the development of this culture by examining the controversies and threats that stimulated political participation by American Jews and how this classical liberal understanding of the polity reinforces the Jewish partisan and ideological tradition today.
---