Congratulations to IPHY students Jaela Zellers and Mikayla Seaward, winners of the Arts & Sciences J. Tour Scholarship.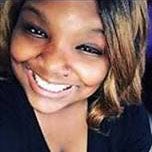 Jaela Zellers - Jaela is a senior majoring in Integrative Physiology, along with a Public Health Certificate and minors in Spanish and Women and Gender Studies, all with the hopes of becoming a physician.  A native of Georgia, Jaela has consistently worked multiple jobs while taking 18 credit hours per semester. She works at the Volunteer Resource Center on campus, has organized a service project focused on womens empowerment for the Better Boulder Day of Service, and has volunteered with Habitat for Humanity to build a home. She recently led an Alternative Spring Break experience in Las Vegas, Nevada where she worked alongside community members to prepare dinner and weekend meals for low-income children.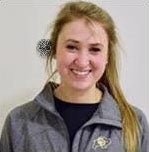 Mikayla Seaward - Mikayala is a senior majoring in Integrative Physiology. She is a native to Colorado, having grown up in the area and attending Monarch High School in Louisville. She enjoys being outside, whether its going on walks with her dogs, hiking or gardening.  In addition, Mikayla plays for Kali, CU's Ultimate Frisbee team and recently returned from the national tournament in Austin, Texas. With any free time, she can be found at the Wee School Preschool in Erie, where she teaches the 3-year old class.  After graduation, Mikayla's goal is to become a physician's assistant and hopes to specialize in pediatrics.