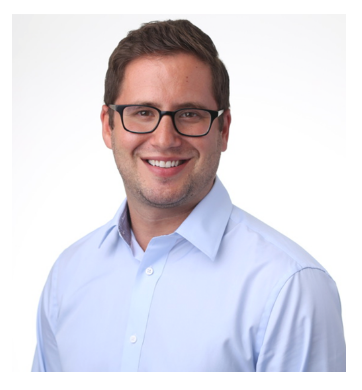 As a professional working in the energy industry, Zach Livingston ('10) is interested in all things related to solar power technology and the future of global energy. The constant search for innovative and cleaner energy sources is the driving force for him and his colleagues at Locus Energy, a monitoring and data analytics platform provider for the solar energy market. Currently, Livingston is the Director of Account Management for Commercial and Utility Sales, but getting to this place required a journey through academic discovery, career changes, and various internships.
*Update as of 2022: Zach is currently the Head of Customer Growth at ClearTrace, a cloud-based SaaS company enabling stakeholders to track, trace, and manage their clean energy footprint. Zach was previously the 'Director of Sales - USA' at AlsoEnergy and the 'Vice President of Sales/Head of the Americas' at Locus Energy; both companies supplying solutions for the monitoring and analytics of renewable energy assets.The interview in this article was conducted in 2016*
How did you get involved with your first internship?
I was a junior when I took an International Affairs class with Dr. Mickey Glantz on Climate and International Society. The topic was very interesting to me. I was particularly drawn to Dr. Glantz's work with the Consortium for Capacity Building (CCB). So, I went up to Dr. Glantz after class one day and asked about internship opportunities, preferably with CCB.  For about a month, I would ask him at least once a week if he knew of any opportunities yet. I was quite persistent and eager. Finally, an opportunity came for a summer internship with CCB, and I applied and got the position. I did a great deal of research for CCB and learned a lot about climate change, international and domestic environmental relationships, and renewable energy. Specifically, I put together a report on how the United States and China could work together in partnership to mitigate effects of climate change. It was an internship that taught me much information that I would use later in my career.
What other internships did you complete and were they related?
I spent my last semester in Barcelona, Spain. While I was there, I applied for internships to help bridge the gap between being a student and launching into the workplace. I applied for many internships with the Clinton Foundation in New York. I was offered an internship as the sole intern in the Executive Office of President Bill Clinton. In this role, I learned about the work environment at the executive level of a nonprofit corporation. I would frequently handle handwritten letters from major political figures such as Nelson Mandela. If the secretary was unavailable, I would answer the Presidential phone line and speak with people such as Robert F. Kennedy Jr., Jimmy Fallon, and President Clinton himself.
After completing my internship at the Clinton Foundation, I wanted to find another experience combining policy, energy, and environmental issues. Riverkeeper is an organization dedicated to defending the Hudson River and advocating for clean drinking water. Additionally, they are involved in various campaigns, including safer fracking, water quality, and cleaner ecosystems. As a research intern, I managed and wrote reports on a variety of environmental issues, including a report on fracking best practices and its effects on water supplies.
How did you transition from being an intern to a professional in the energy industry?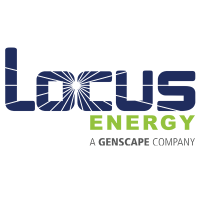 After three internships, I wanted to begin my career. From the beginning, I had an interest in energy, policy, science, and technology. While searching meticulously for jobs, I found a posting for Locus Energy. At the time, it was a small, start-up energy data company with approximately 12 employees. In September 2011, I was hired with Locus Energy as a Project Manager. Because the company was at the start-up level, I took on numerous roles beyond the general Project Manager expectations. My job included client services, front-end company support, and building hardware for data acquisition equipment. Gaining specialized knowledge in the construction of hardware helped me become the first Locus Energy Application Engineer. In this role, I did a lot of technical project management both in the office and while visiting different solar energy sites. With the growth of the company and the solar energy industry, senior positions were made available, and that is how I got to where I am today, the Director of Account Management for Commercial and Utility Sales. Locus Energy now has over 60 employees. What surprised me in 2011 and continues to surprise me today is how solar energy and its data technology has evolved over the years. The transformation of the solar grid and how it works, as well as the policies and politics around renewable energy, are fascinating! I am proud to be working with Locus Energy, one of the companies at the forefront of solar energy software innovation.
What would you consider to be an important lesson you learned at CU Boulder that has carried on with you after you graduated?
It is important to be open to the options available in the world. I came to CU Boulder on a different career path with different interests. Two years into a different academic course in Integrative Physiology, I changed my mind. Instead of being concerned or intimidated by the extra work of switching majors, I embraced it. I encourage people, whether it is with academics or a career, to take advantage of all the opportunities and options available. Be able to make an informed decision about your career path – a decision you can stand by. By switching to International Affairs and receiving an interdisciplinary degree that included foreign language, climate, and economics classes, I received a greater worldview than I ever expected I would.