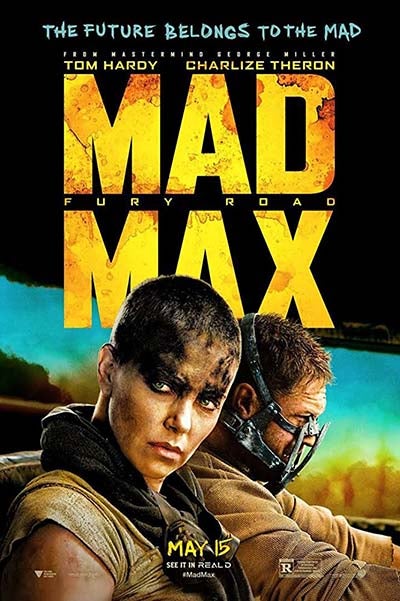 The Ebert Interruptus series is one of the most beloved and popular Conference on World Affairs tradtions, a four-part event showcasing a film along with in-depth analysis over 3 sessions with the host. Film critic Josh Larsen will travel to Boulder again for the 2018 CWA to host Ebert Interruptus with a very different film choice from last year's film, Rushmore. This year's feature film is Mad Max: Fury Road.
We asked Josh some questions about this year's series:
Last year was your first time hosting Interruptus. What was your experience like and what made us lucky enough to have you come back?
I feel lucky to be invited back! I hadn't done that sort of "live" breakdown of a film before, so I didn't quite know what to expect or how things would go. But thanks to the eager participants and the richness of the movie itself (Rushmore), we had a wonderful time learning from each other. It was really one of the most rewarding film events I've been a part of.
Was there anything about hosting Ebert Interruptus that was especially surprising or unexpected?
I was surprised how quickly this collection of strangers coalesced into a friendly film club. I know there are some regulars who return every year, so that probably helped, but really the shared enthusiasm in the room, and the fact that we met over a handful of days, made it feel much more like hanging out with new friends than an academic exercise.
This year the featured film will be Mad Max: Fury Road, a post-apocalyptic action adventure. Any reason you're especially excited to show this film this year?
At first an action film might not seem "lofty" enough for a multi-day examination, but when Denver film writer Ernie Quiroz brought it up as a possibility during last year's Interruptus, it immediately felt like a perfect fit. Interruptus is all about exploring how story emerges from particular formal choices made on the part of the filmmakers, and Mad Max: Fury Road does this so well it barely needs any dialogue at all. Of course, it didn't hurt that it was also my No. 3 film of 2015. I can't wait to watch it again.
Film Critic and CWA Film Committee Chair, Michael Casey, returns for his third year as moderator of Ebert Interruptus. We asked him to share some thoughts on this year's event:
How would you describe Ebert Interruptus to someone who has never been?
For those who haven't been to an Ebert Interruptus, it's a pretty simple format: On Monday, we'll watch Mad Max: Fury Road without stopping and then on Tuesday, Wednesday, and Thursday, we'll watch the movie again, only this time we'll go through it shot-by-shot, talking about whatever comes to mind," said Casey. "Like the other panels at the conference, Ebert Interruptus is all about talking something through, about making your point and listening to someone else's. Conference founder Howard Higman called it "democracy in the dark." I think that's perfect.
How do you feel about this year's film choice?
I've already seen a few eyebrows go up when I tell them this year's movie will be Mad Max: Fury Road — I can't help but I assume that is the reaction Josh is hoping for. I think it's a great choice, and, as far as I can tell, this will be the first action movie at CWA to receive the Interruptus treatment. Plus, Fury Road feels even more timely in 2018 than it did in 2015 with the #TimesUp movement. From the words "We are not things" scrawled on the walls to the stunning final image, Fury Road pulses with defiance and excitement.