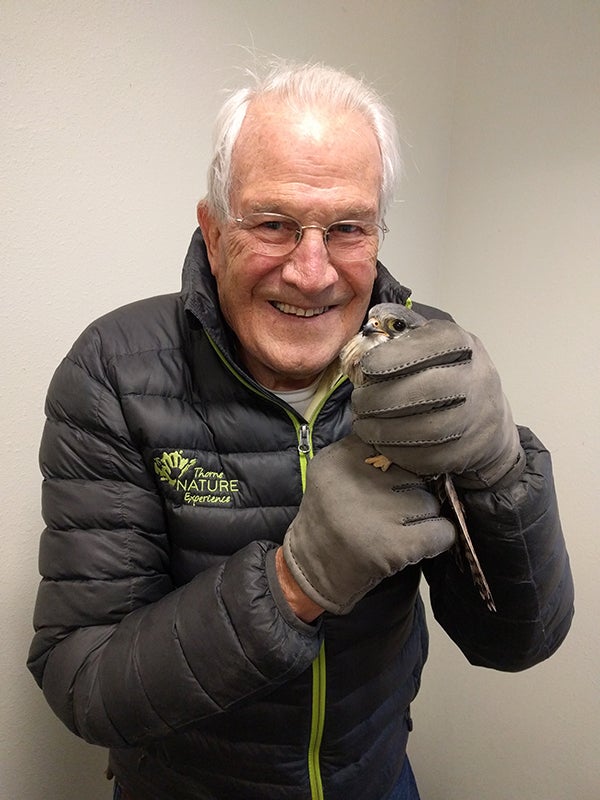 Oak Thorne is a Boulder community member that has been volunteering with the Conference on World Affairs for 12 years, and first experienced the conference in 1955. Dr. Thorne is the founder of the Thorne Nature Experience and has been connecting youth to nature in Boulder for more than six decades.
In honor of the CWA's 70th year our student Marketing Coordinator, Emma McLaughlin sat down to ask a few questions of one of the conference's long-time supporters.
Tell us how you first get involved with the Conference on World Affairs?

The first conference I attended was in 1955, when I was a student obtaining my doctorate degree in Biology at the University of Colorado Boulder. The Colorado Daily was the campus newspaper at the time and I heard about it through the paper.
 

In what ways have you been involved in the conference?

It has been about 12 years since I've been volunteering with the conference, particularly with the Science and Technology subcommittee; a friend of mine was involved and invited me. I also help during the week by producing panels and helping out with the jazz concert where I can.
 

Do you have a favorite moment or memory of the event?

I'm a musician, so the jazz concert is one of my favorite parts of the conference. It started out in the UMC Ballroom and now it's in Macky Auditorium. I also distinctly remember Eleanor Roosevelt speaking, and when Molly Ivins would speak - she's the namesake of the Molly Ivins Plenary. When there's someone who you really want to see you make sure you go to the panel.
 

Can you share what the Conference on World Affairs means to you?

The conference has always been important to me for intellectual stimulation and a great chance to meet some great people. Jazz performer and speaker Ernie Watts became a particularly good friend as the years went on. The CWA brings so many unique people from such a wide variety of disciplines and gives them a chance to expand their minds.
 

The CWA celebrates it's 70th year in 2018, where do you hope to see CWA in the future?

I just hope it keeps doing what it's doing. I would like to see more student involvement, and I'd like to see more students attending panels. I like that the university itself is getting more involved in the conference.