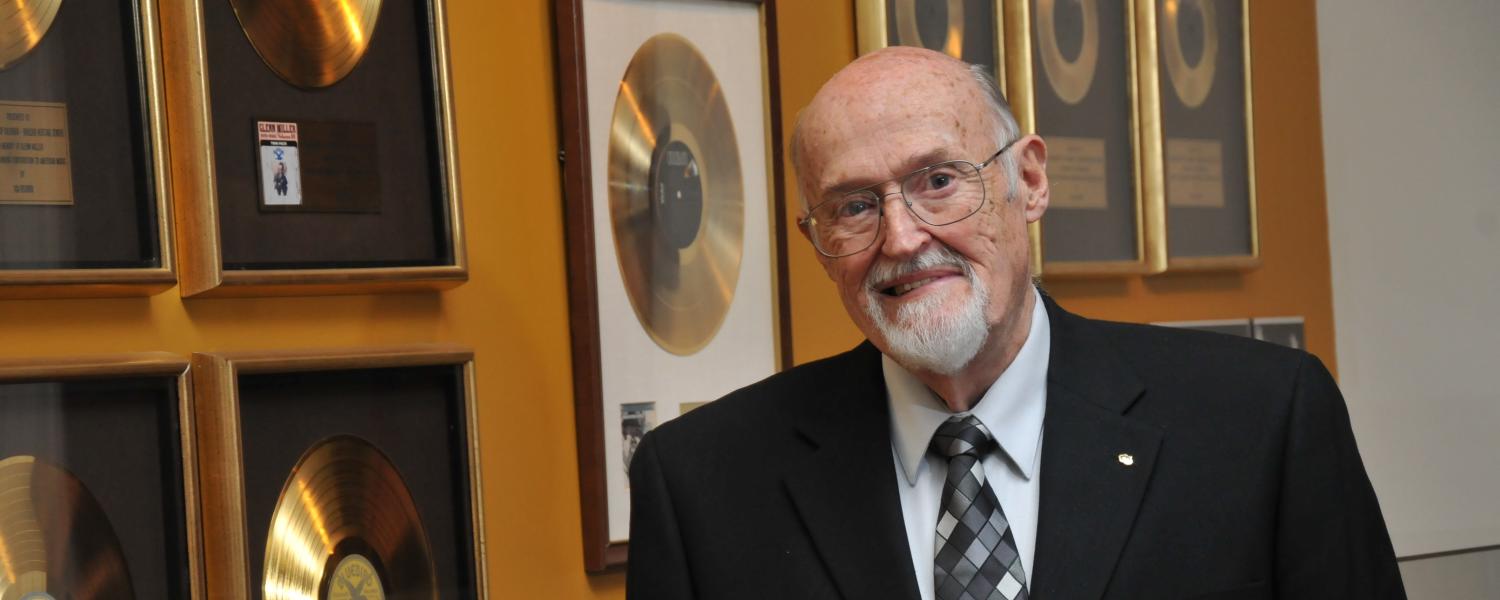 CU Boulder is remembering Curator Emeritus C. F. Alan Cass, a decades-long member of the campus community who made extraordinary contributions and was known for his dedication, involvement, dynamic personality and humility.
Cass died on April 18 at the age of 77.
Cass' career roles involved everything from student affairs to stewardship of an important archive to sports announcing.
He joined the CU staff in 1959 as a sound and lighting technician and stagehand at Macky Auditorium. In 1965, he was named stage manager, and in 1967, director of Macky Auditorium (following in the footsteps of his father Claude Cass, who was the Macky Auditorium director in the 1950s and 60s). 
Cass then served as assistant director of the campus's University Memorial Center from 1970 to 1979. Around 1969, he, in his own words, "took on a project to better define the understanding of an important alumnus for our young students."
That alumnus was the late great Glenn Miller, a world-famous big band icon and bandleader. That project, started as a display case, evolved into the Glenn Miller Archive at CU Boulder, one of the foremost resources of its kind, considered a national treasure.
Read the full obituary in CU Boulder Today. 
Read a 2011 profile on Alan published in the Coloradan.
Photo courtesy CU Boulder