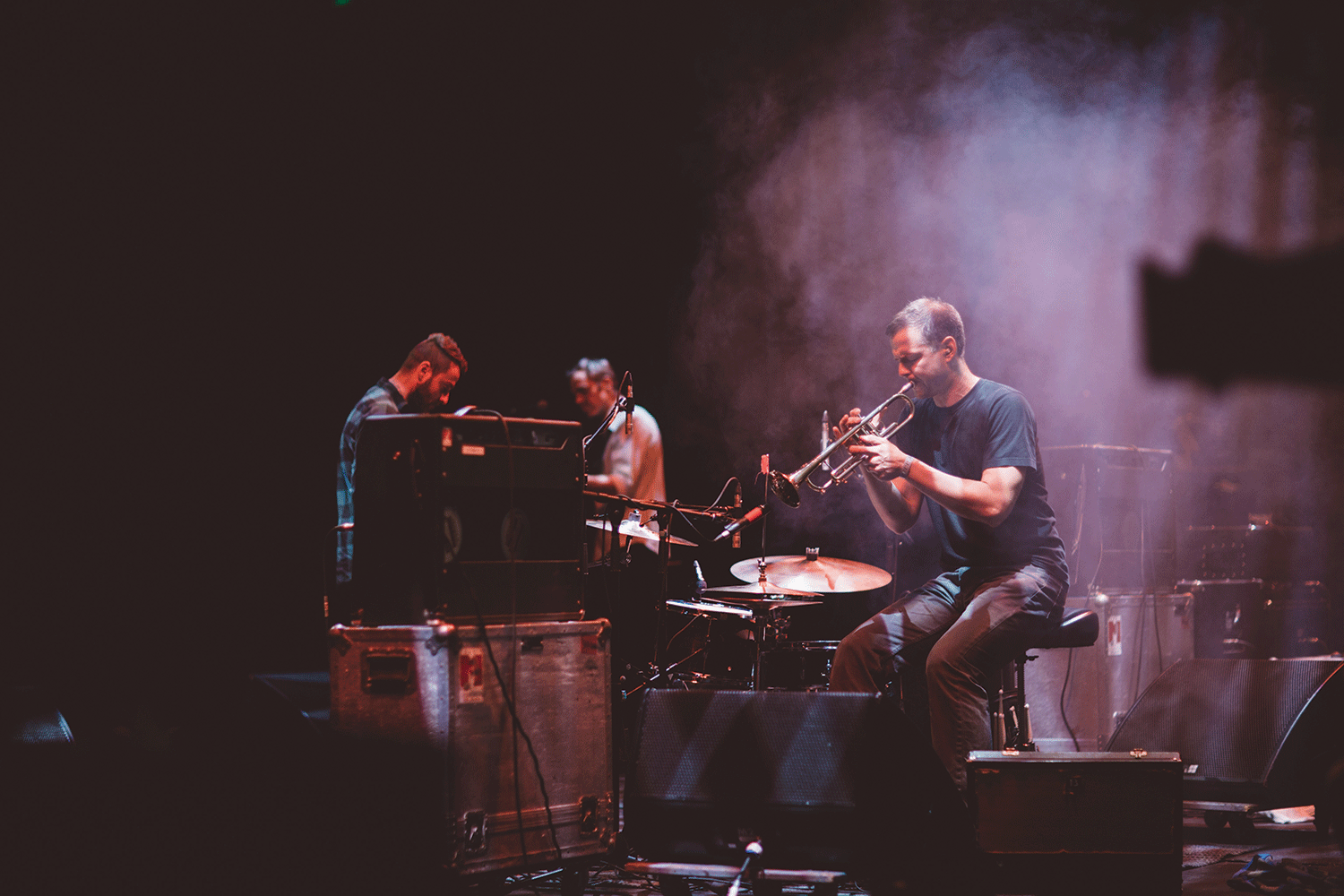 Steve Lamos, who teaches English, writing and rhetoric at CU Boulder, is also the drummer for American Football, a late-'90s rock band that Rolling Stone ranks among the "Top 10 All Time" emo bands. The group recently reunited after 15 years and released a second album, American Football (LP2).
American Football returned to the stage in October with three sold-out shows at Webster Hall in New York. Were you expecting this reception?
I sort of knew Webster Hall was a big deal, but I thought we were playing the basement. The venue said, 'We're going to book you upstairs and see what happens.' Within one minute of tickets going on sale, all 1,500 were gone. Webster Hall suggested adding a Saturday show since the Friday sold out so quickly. The Saturday tickets went in 10 minutes. Then they said, "We should try Sunday."
How was it?
I had never played anything the size of Webster Hall. People kept introducing themselves and telling us they flew in from Europe or Malaysia or Scandinavia or Australia. People were taking pictures with us and showing us their band tattoos. I'll never forget that weekend.
Were you aware of how popular American Football has become since it originally disbanded?
I was almost completely oblivious. When murmurs of this reunion began and we started getting offers for more money than we had ever thought about, it started to sink in. It's interesting to watch history revise itself. People did not like the first album when it came out, and reviews were lukewarm at best. Fifteen years later, though, we're in "Top 10 All Time" lists for the "emo" genre in Spin and Rolling Stone. But at the time, nobody cared. The biggest crowd we ever drew was maybe 100 people, and they were completely bored.
What is it about American Football that has stuck with listeners?
We all had records that were 15 to 20 years old that meant a lot to us when we were kids and we tried to transform those sounds into something we liked. It's gratifying to think that there are other people for whom our music occupies some similar niche. I don't think you can predict what will circulate, but once something gets picked up and people start connecting with it, that's interesting.
Do your students know that you're part of one of the "most influential" and beloved '90s rock bands?
Some grad students in English were teasing me about it a while ago. As cool as the whole band thing is, it's a tiny piece of life. On campus, I'm here to do a different job entirely. 
Did you always know there was more in store for American Football?
I always did feel like the band ended prematurely. That said, I never thought it would all come back together. I had to earn tenure and music was very much on the backburner. Not that this has changed. I still love doing my job, but there is a little more headspace when I'm not on campus.
You play drums and trumpet?
I've played the trumpet since I was six. My dad had this dance polka band and he would bring me on stage when I was little. It came about with American Football because there were a couple melodies that it went well with. When we do festivals, we don't see too many other brass instruments.

Did you also start playing drums at an early stage?
I didn't start playing drums until I was 21. I was ready for a break from the trumpet, and I wanted to be in rock bands, so the drums had an immediate attraction. From years of lessons on trumpet and violin, I at least knew how to practice.
What was it like meeting up with your college buddies to practice again?
I was in Chicago giving a keynote speech and had the opportunity to play with the guys for the first time in 15 years. After four hours of practicing, my wife called. She was eight months pregnant. She tells me, frantically: "Our daughter is coming!" After playing with the guys for the first time in forever, I rushed to O'Hare, jumped on a plane and drove to the hospital. My daughter was born an hour later.
How did American Football (LP2) come about?
After about 30 shows back together, we started asking, "Do we want to think about new music?" We did—and evidently Polyvinyl Records agreed. We wrote in earnest for about three months. The album was coming out in October, so it had to be done by March. We wrote a lot over long distance. I recorded my parts over Spring Break in Omaha at a studio owned by Conor Oberst and Mike Mogis.
What do you love about the new album?
I'm awfully proud of this one, especially the slow-burning tracks like "Born to Lose" and "Give Me the Gun." Mike [Kinsella] did a nice job imagining what the characters of the first album would be thinking about 15 years later. There was no attempt to sound like the first record. All I can hope is that it will stand up and have legs like the first one has.
Were the bonus tracks on the re-released original LP really recorded with a boombox?
We would practice at this little house that I was renting. We would jam and whenever we'd stumble upon something, we'd hit record on the boombox. The "bonus tracks" on the re-release are simply the contents of old tapes we found.
What's next for American Football? 
We've got some weekend gigs in the spring and a few longer trips for the summer. The record company has shown a lot of faith in us. Part of the goal is to try to get new fans without making the old fans mad. As long as I can balance it with my life here at CU Boulder, I'll keep doing it.
Condensed and edited by Andrew Daigle (PhDEngl'16). 
Photo by Daniel Inskeep/Rachel Gulotta (top)