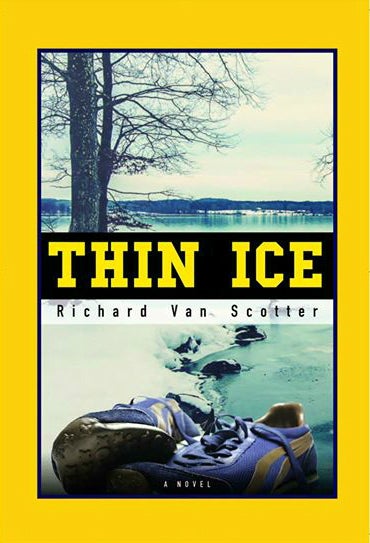 By Richard Van Scotter (EdD'71)
(Three Towers Press, 206 pages; 2016)
Thin Ice is a fictional story set in a small Wisconsin town, but it's so much more than a novel. Van Scotter draws from his own coming-of-age experiences as a high-school and college athlete while weaving a compelling tale about race, sports, and sexism. The year was 1957, and the United States was living through perhaps its most carefree and affluent decade. The three seasons—autumn, winter, and spring—of the school year frame a setting for the drama that unfolds.
The story highlights the tensions of athletic competition and compels the reader to think about how sports have changed in the past 50 years, how they have stayed the same, and what it all means for the state of our educational system today. In the process, Van Scotter explores the nature of authoritarianism and why its prevalence in American society is a deterrent to freedom and autonomy—all of which is particularly relevant to today's political culture. His main character, teacher Sam Hartman, enjoins students in challenging exercises on social issues to develop an engaging democratic mind.