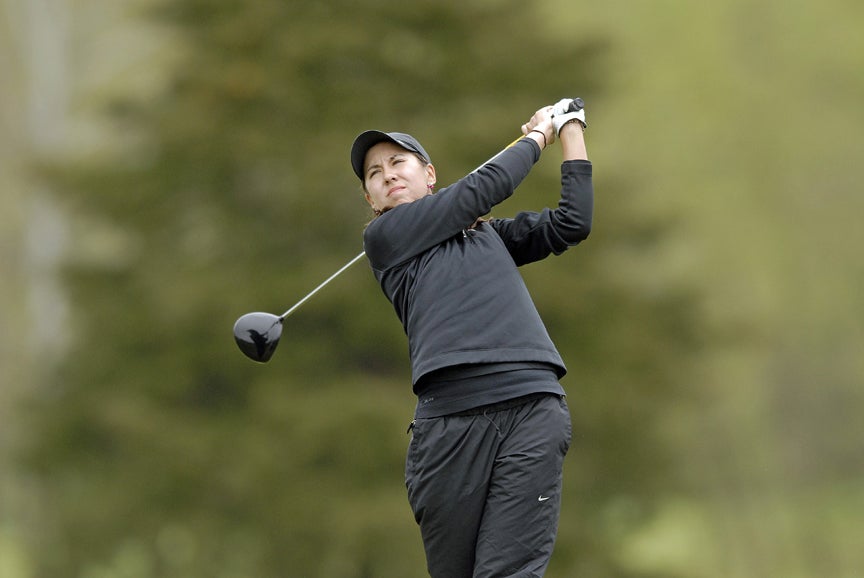 The 2011-12 season was one to remember for the CU women's golf team. By the end of April the Buffs had won three team titles for the first time and made history by recording back-to-back victories. For much of the spring they were ranked just outside the top 10 in the nation before finishing fourth at the NCAA West Regional.
Two CU players earned individual titles during the regular season, with sophomore transfer Alex Stewart making the Sugar Bowl Invitational her first college win and senior Jessica Wallace notching her second college victory at the Clover Cup.
Just three CU players besides Wallace and Stewart have won major college invitationals as individuals since the women's golf program debuted in 1994. Only one player besides Wallace has won twice in her CU career. Who is it?
Hannah Hoch (Fin'07) claimed two individual titles as a Buff, winning twice in 2005. Joining Hoch, Wallace and Stewart as individual winners in CU women's golf history are Kiersten Albright (Math'99) and Dominique Pytlewski(IntPhys'10).
---
Recruiting tip
Can a CU booster hire a student-athlete to work for them?
Yes. However, student-athletes must obtain the job in the same manner as any other potential employee. The job must be posted publicly and student-athletes must go through the normal hiring process.
Student-athletes must also be paid for the work they actually perform at the going rate in the locale for that job and they cannot receive any benefits that other employees do not receive. All student-athletes must report their employment to the Compliance Office to be monitored in order to ensure they maintain their eligibility.