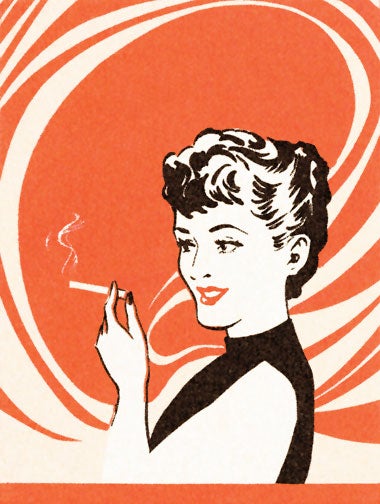 Know someone struggling to quit smoking? Tell her to blame genetics, say CU-Boulder researchers who led a study on twins and smoking.
Researchers examined 596 pairs of twins — 363 identical and 233 fraternal — and studied their smoking patterns between 1960-80, a time during which the American public rapidly changed its views on smoking.
Since the 1960s, the number of smokers in America has been cut in half, with less than 20 percent of the population smoking, according to the Centers for Disease Control and Prevention. Sociology professor Fred Pampel, study co-author, argues today people smoke less for social reasons and more because of their dependence on nicotine.
"Smokers are more likely to be hard-core users who are most strongly influenced by genetic factors," Pampel says.
While a specific genetic marker has been difficult to identify among smokers, researchers say genetics appear to play a role. For instance, in a given two-year period, 65 percent of identical twins were likely to quit if one decided to stop smoking, compared to 55 percent of fraternal twins who quit, according to the study.
Treating smoking more like an addiction than a choice may make public policies aimed at reducing smoking more effective, Pampel says. This could include emphasising nicotine-replacement therapy and counseling.
---
Want to quit smoking?
Write down why you want to quit.
Take quitting one day (or minute) at a time.
Remember half of all adult smokers have quit, so you can, too.
Receive free resources by calling 1-800-QUIT-NOW or visiting smokefree.gov.
Seek help and support from your doctor or dentist.
Source: Centers for Disease Control and Prevention