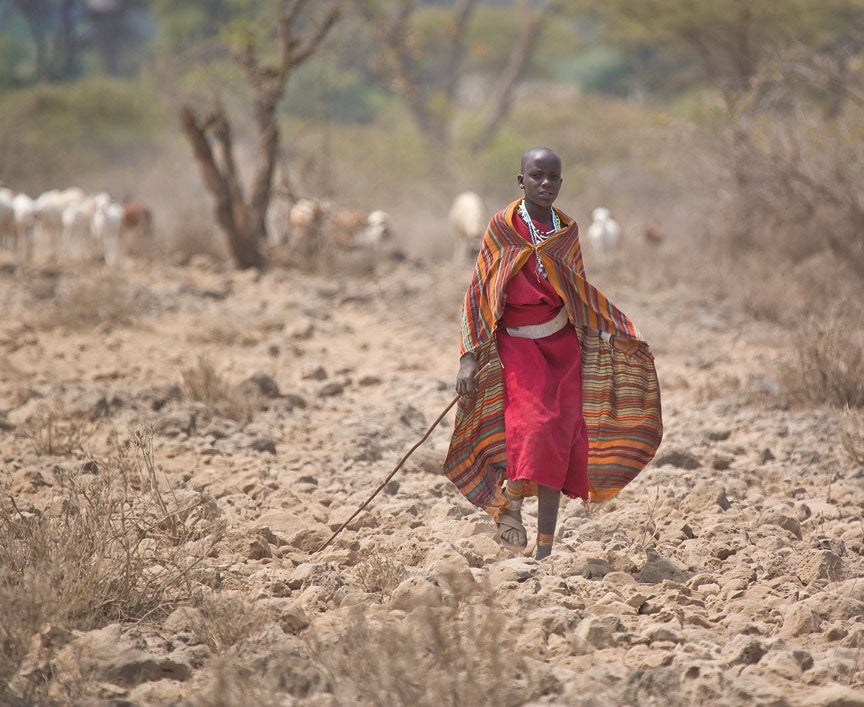 David Litschel (Art'74) photographed this traditionally dressed Maasai youth watching a herd of cattle in Sinya Private Wildlife Conservancy outside of Arusha in northern Tanzania.
The area borders Kenya and is rich in wildlife, hosting a diverse bird population and one of Africa's healthiest elephant populations. Because there are no roads, visitors travel in four-wheel drive vehicles with Maasai guides who know the lay of the land.
Litschel, who graduated Phi Beta Kappa, is a travel photographer. His work can be seen at www.davidlitschel.com.