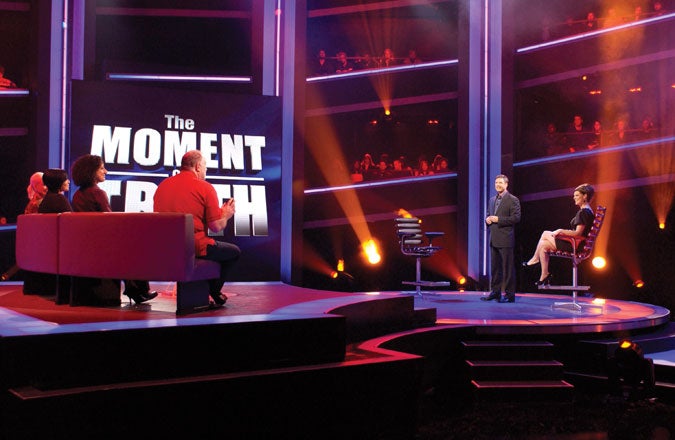 One of Hollywood's pioneers in reality TV, Howard Schultz (Comm'75) bares all about his hits like Extreme Makeover andMoment of Truth.
The idea came to Howard Schultz (Comm'75) at the end of a long weekend as he crawled into bed in his Los Angeles home and glanced at his TV.
Flickering on the screen was a promotion for an upcoming segment of the daytime tabloid talk show Jenny Jones Show about ugly ducks-turned-swans. Schultz, a TV producer, froze for a moment.
"I grabbed a receipt because it was the only piece of paper I could find on my night stand,'' he said. "On the back, I wrote down two words: Ultimate Makeover.''
With a sense of urgency, Schultz immersed himself in what became Extreme Makeover, the groundbreaking show that gave ordinary people new lives — and new faces — after winning an opportunity to undergo plastic surgery. Debuting in 2002, the ABC series altered the course of reality TV, helped trigger a boom in cosmetic surgeries and blew the roof off the ratings to boot.
It was vintage Schultz — original, risky, highly controversial — a formula that made MTV's Next! and Fox's The Moment of Truth comparable hits for Lighthearted Entertainment, the company he started in 1992 following the success of Studs, his breakthrough reality show. In its sixth season, Next!is a speed dating show that has become MTV's highest-rated show in the late afternoon time period. Launched on Jan. 23, 2008, The Moment of Truth was a game show hosted by Mark Walberg in which contestants answered a series of 21 increasingly personal questions to receive cash prizes. It ended in August 2009.
Schultz sits in his Burbank office down the street from NBC Studios where staff members are busy cranking out The Tonight Show. It's a gloomy rainy day, but the 57-year-old is his usual irrepressible self, chatting about his current project, a reality show with another intriguing premise: in a world dominated by Facebook, do your friends have your back?
"This is a brutal business," he says. "It will tear your heart apart if you don't absolutely adore it. You're living on the edge, trying to achieve the impossible nearly all the time in this very risky endeavor. But it's been an incredible profession for me.''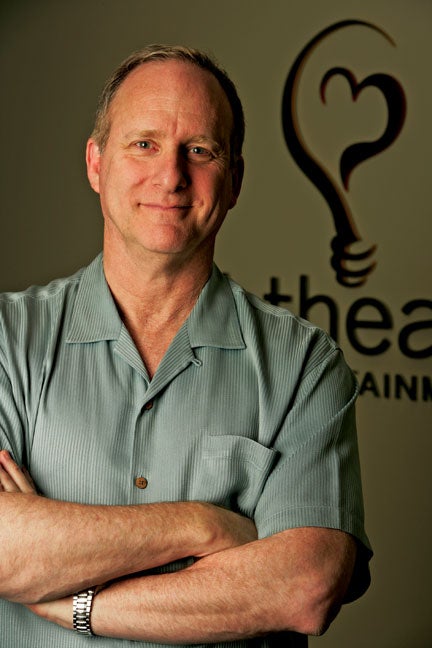 Although critics usually rip his shows, The Hollywood Reporter picked Schultz as one of the top 50 forces in reality TV in 2008, and Los Angeles Magazine named him one of the city's most influential people in 2003. Not bad for a Chicago boy who arrived at CU in 1974 with little interest in TV beyond watching Star Trekreruns.
"I had this plan of taking all my prerequisites in my freshman year — biology, anthropology, psychology,'' he says. "Needless to say, I got in too deep. I needed a class that was an easy A.''
So Schultz took "Introduction to Communications," followed by "Introduction to Broadcasting," which ended his plans of running the family printing business.
"It was almost like I was made for television,'' he says. "It was like a hand fitting into a glove. That's the only way I can describe it.''
It seemed Schultz was everywhere in those days — producing shows for the campus TV station, working as a disc jockey for Boulder station KADE, contending for Trivia Bowl titles and returning day after day to a studio/classroom at Folsom Field.
"Nobody walked in and knew what they were doing in those days,'' says Bud Leonard (ConservEdu'72), one of Schultz's CU instructors. "Howard was very sharp, especially on the producing side. He had the passion and the talent.
For example, he got [legendary Hollywood director] Frank Capra into the studio to do an interview. I always wondered how he did it. In this business, courage and belief in yourself are huge factors.''
Schultz's obsession became his profession when he returned to Chicago for his first TV job. A year later he picked up his first Emmy for a show called Friday Night.
Before long, Schultz packed his car and headed to Hollywood, a move that temporarily soured him on the business.
But he began working on a series of game shows, news documentaries, dating shows and as a segment producer of the John Davidson Show.
"Howard is a thinker," says Ron de Moraes, former director of the Davidson show, who works for Schultz.  "He's always thinking about what he's pulling the trigger on. But there was no way of recognizing that he'd be running his own production company 20 years later."
In 1992 the Real World introduced MTV viewers to living in public, the beginning of the modern reality TV era. When the new genre began mutating into an array of concepts, Schultz was ready for his big, strategic move.
Asked by Fox to come up with a new show, Schultz came back with Studs, a raunchier version of Love Connection. It quickly became must-see TV on college campuses.
"It became a cultural phenomenon," Schultz says. "Johnny Carson and David Letterman were doing jokes about it. Studs changed my life because it allowed me to start my own production company.''
Sensing a shift in the cultural landscape, Schultz began to look at plastic surgery as a reality premise in the early 2000s. The thought of surgically altering bodies on prime time freaked out one of his assistants. "You could kill someone,'' she told him. But Schultz took care to minimize his risk.
"I'd be lying if I said I wasn't scared," he says. "I did realize people could die. That's why I spent hours and hours in surgery and handpicked every surgeon. We took out a lot of insurance.''
An immediate ratings success, Extreme Makeover eventually aired in 100 countries — in different variations — as the reality genre went global. It stopped airing in 2005.
"The show was a game-changer for me,'' he says. "I think it established me for the long haul. Once you've had hits, you're forever associated with those hits.''
Schultz went farther out on the limb in 2008 with The Moment of Truth, a controversial, scathingly reviewed Fox hit. During the show contestants were hooked up to a lie detector during which they faced personal questions backstage. Then they answered the questions again in front of cameras. The Moment of Truth ended up being seen in more than 100 countries.
"The show really established our presence globally,'' he says. "I've been blessed not only with the ability to create ideas out of thin air but also to observe things going on in the world. I saw globalization coming long before other producers, and I said, 'I've got to get into this game.' ''
Even at age 57 — old by Hollywood standards — Schultz is looking around the cultural bend, searching for another big idea.
"Reality shows will be part of TV forever,'' he says. "Nothing's more entertaining than reality."