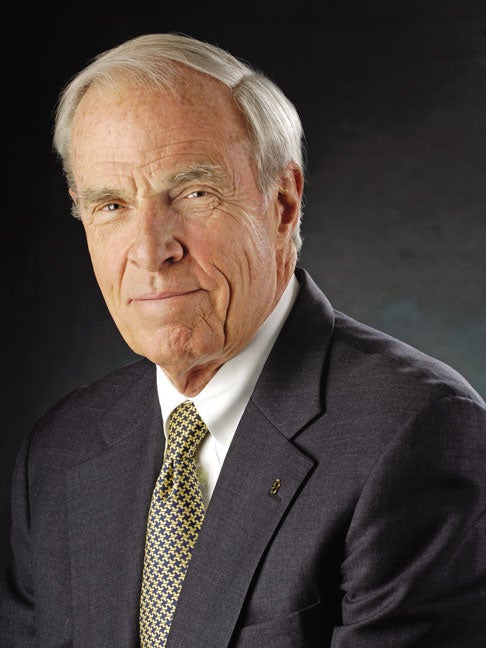 I know CU's switch to the Pac-10 athletic conference is absolutely the right move for our university, but I still have mixed emotions about it. When I was a student in Boulder in the early 1960s, just after the Big 7 conference became the Big 8, rivalries with Kansas, Oklahoma and Missouri (long before Coach Bill McCartney drew a bull's eye around Nebraska) were intense.
So it is bittersweet to know we will soon leave behind decades of rivalries and tradition. I suspect many alumni share this feeling.
But you can't help but be excited about our prospects. We will become a proud member of "The Conference of Champions," as the Pac-10 is known. Its teams have won more NCAA championships than any conference in the country. We know the competition will be fierce and we will have to step up our competitiveness. We are ready for the challenge.
More importantly, we will be aligned with some of the finest academic institutions in the world. If you are known by the company you keep, CU alumni should be excited by their alma mater joining the likes of Cal, Stanford, Washington, UCLA and the other fine institutions in the Pac-10. We have much in common. There are dozens of academic partnerships in place with conference schools and more on the horizon. Additionally, conference schools have an international outlook, which is an increasing focus for us.
Shortly after we announced the move in June, I had dinner with the president of one of the conference universities. As CU considered the switch, there was a lot of speculation about what schools would end up in which conference. It was reminiscent of a junior high dance, with nervous teens lining the wall. The president told me CU was the unanimous, hands-down top choice of conference universities because we so closely match their academic and athletic values.
And the conference is a perfect fit for us in additional ways. Along with academics and athletics, we have considerably more alumni in Pac-10 states than in Big 12 states (36,000 compared with 11,000). Also, California is traditionally our largest source of nonresident students.
While difficult, our move is not unlike that of Colorado's pioneers, many of whom left behind deep roots and traditions to seek opportunity out West. Some of those pioneers founded our great university in 1876. I think they would be proud of what it has become and excited for the new opportunities that await us under the Flatirons.
Photo courtesy Glenn Asakawa