A Weekend of Short Works Programs, Lectures & Discussions
March 11, 12, and 13, 2011
At The University of Colorado at Boulder
Visual Arts Complex Room 1B20
Curators: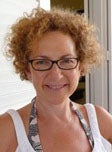 Sally Berger is a video, film, and new media curator, lecturer, and writer. She specializes in the areas of experimental video and non-fiction media. She is an Assistant Curator in the Department of Film and Video at The Museum of Modern Art (1986 to the present) and an independent curator. She was Executive Director of IFS from 1989 -94. She is an international guest lecturer and programmer and writes on non-fiction practices, video art, and new media. She received her M.A. in Cinema Studies from New York University in 1999 and B.A. from Fordham College at Lincoln Center in 1986.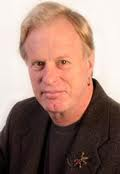 Scott MacDonald has written for Film Quarterly, October, Afterimage, Millenium, Film Culture, Artforum, and other journals.  Scott MacDonald teaches at Hamilton College in New York State. He is the author The fifth volume of his ongoing A Critical. Cinema series of interviews with independent filmmakers was published in 2006.  Over the past twenty-five years, Scott MacDonald's kaleidoscopic explorations of independent cinema have become the most important chronicle of avant-garde and experimental film in the United States. He takes us on a fascinating journey into many under-explored territories of cinema. MacDonald illuminates topics including race and avant-garde film, the political implications of the nature film, the inventive single shot films of the late 1960s and early 1970s, why men use pornography and what they are looking at when they do, poetry and the poetic in avant-garde film, the widespread failure of film studies academicians to honor those who keep film exhibition alive, and other topics.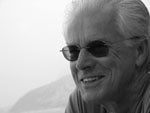 Bill Nichols is an American historian and theoretician of documentary film. His study Representing Reality. Issues and Concepts in Documentary covers the theory of documentary film, atopic neglected by mainstream film theory. He has edited the two-volume anthology Movies and Methods which helped to define film studies.  Bill Nichols is Professor of Cinema and Director of the Graduate Program in Cinema Studies at San Francisco State University.
For information on the 2011 Brakhage Symposium,
contact Don Yannacito by email or phone at 303/492-1532.
Sponsored by:
The William H. Donner Foundation
The Brakhage Center
The CU Film Studies Program
CU Anthropology
The Center for the American West
The CU Art & Art History Dept
Center for Media Arts & Performance in ATLAS
CEAVCO Audio Visual Inc.