Schedule of Events

| | |
| --- | --- |
| 10:00–11:30 | Michael Pogorzelski presentation on archival issues |
| 11:30–12:00 | Marilyn Brakhage will speak on exhibition issues |
|   | Break for lunch |
| 2:00–4:00 | Michael Snow will present films and discuss his work |
| 4:00–4:30 | Round table discussion with all of the above presenters |
Michael Snow
Michael Snow was born in Toronto not so long ago, and lives there now – but has also lived in Montreal, Chicoutimi and New York. He works in many mediums: painting, sculpture, video, films, photography, holography, drawing, books and music. As a musician (piano and other instruments), he has performed solo as well as with various ensembles (most often with the CCMC of Toronto) in Canada, USA, Europe and Japan. Numerous recordings of his music have been released.
His films have been presented at festivals in Australia, Brazil, Canada, France, Germany, Korea, Italy, Japan, Netherlands, Turkey, United Kingdom and USA, and are in the collections of several film archives, including Anthology Film Archives in New York City, the Royal Belgian Film Archives, Brussels, and the Oesterreichesches Film Museum, Vienna. He has been a painter and sculptor, though since 1962, much of his gallery work has been photo-based or holographic. Work in all these media is represented in private and public collections world-wide, including the National Gallery of Canada (Ottawa), the Art Gallery of Ontario (Toronto), the Museum of Modern Art (New York), Museum Ludwig (Cologne and Vienna), Centre Georges-Pompidou (Paris), and both the Musée des Beaux-Arts and Musée d'art contemporain in Montreal. Since 1970 he has done video, film, slide and sound installations, and made such bookworks as Michael Snow/ A Survey (1970), Cover to Cover (1975), 56 Tree Poems (1999), and BIOGRAPHIE of the Walking Woman 1961-1967 (2004), as well as magazine works for Impulse (1975), Photo-Communique (1986), and C magazine (1993).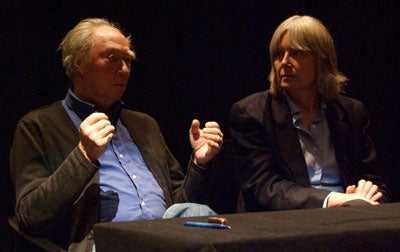 He has received numerous awards, including a Guggenheim Fellowship (1972) the Order of Canada (1982), and the first Governor General's Award in Visual and Media Arts (2000) for cinema. In 2004 he was awarded an honorary doctorate by the Université de Paris I, Panthéon-Sorbonne.
An honorary degree was conferred on Snow by Emily Carr Institute of Art and Design, Vancouver, on 8 May 2004.
On 15 March 2004 Snow received an honorary doctorate (docteur honoris causa) at l'Université de Paris 1, Panthéon-Sorbonne.
Michael Pogorzelski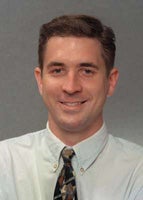 Michael Pogorzelski is the Director of the Academy Film Archive in Los Angeles, CA. He has supervised the preservation and restoration of documentary, animated, avant garde, and feature films including Best Picture winners such as HOW GREEN WAS MY VALLEY (1941) , WINGS (1927), and ALL THE KING'S MEN (1949).
Marilyn Brakhage
MARILYN BRAKHAGE is a graduate of the Motion Picture Studies and Art History departments of Ryerson and York Universities (Toronto). She has worked as a film distributor, programmer, freelance writer and home educator, and is currently managing the estate of her late husband, filmmaker and theoretician, Stan Brakhage (1933-2003). Published articles include "Frames of Mind: Stan Brakhage's Thot Fal'n" (to accompany the RAI DVD of "The Cut-Up Films of William Burroughs"), "Rhythms of Vision in Stan Brakhage's City Streaming" (Canadian Journal of Film Studies, Spring 2005), and "Stan Brakhage and Visual Music," (MediaNet, 2008). She lives in British Columbia with her two sons and Max the cat.