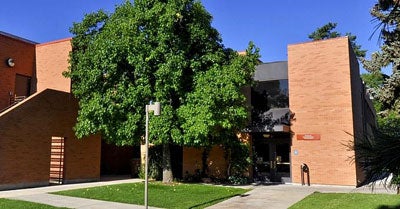 All faculty and graduate students within the BPSG program are affiliated with the Institute for Behavioral Genetics, a leading institute on the Boulder campus in the study of the genetic and environmental bases of behavior. 
Institute for Behavioral Genetics
All faculty in the BPSG program are "Faculty Fellows" at IBG but not all IBG Faculty Fellows are in the BPSG program or in the Psychology & Neuroscience Department. As a graduate student, being part of IBG has great advantages in the study of behavioral genetics — answering behavioral genetic questions benefit from multidisciplinary collaboration. IBG is certainly multi-disciplinary. We have Faculty Fellows from Psychology and Neuroscience; Molecular, Cellular, and Developmental Biology; Integrative Physiology; and the Medical School. This interdisciplinary synergy is what makes IBG, and the BPSG area, exciting places to work.