Current Chancellor's Awardees
Chancellor's Graduate and Faculty/Staff Awards for Excellence in STEM Education
Current Faculty Chancellor's Awardees:
 
Rebecca Ciancanelli, Julia Willis, Student Academic & Services Center
Inclusive Biology Success Project.
The primary goal of our project is to improve first year outcomes for a freshman cohort of twenty five (25) underrepresented and underserved students who plan to enroll in EBIO 1210, General Biology in order to complete a MAPS requirement or to prepare for a STEM major. Our short-term goal is to improve our first gateway science course within the SASC department such that improved outcomes for freshmen are sustained throughout the general biology sequence.
At this pilot stage, we expect to demonstrate the impact of teaching a re-engineered EBIO 1210 with active learning POGIL activities and frequent low pressure assessment on improved first-term outcomes for a cohort of underrepresented and underserved SASC freshmen who plan to enroll in the General Biology sequence. After the completion of this pilot stage, we will seek continuing support for the Inclusive Biology Success Project from other relevant sources of competitive grant funding, such as the NSF Improving Undergraduate STEM Education
---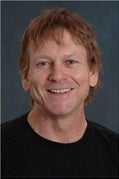 John Falconer, Chemical & Biological Engineering
Interactive Simulations combined with Screencasts and Concept Tests.
We propose to prepare interactive Mathematica simulations that focus on important concepts for chemical engineering thermodynamics, a junior-level course that will have a total enrollment (2 sections) in fall 2015 of about 190 students. These simulations will be incorporated into ConcepTests that will be used in class with clickers and peer instruction. The simulations will also be posted on our web site, and short screencasts that describe the simulations and how to use them will be prepared so students can use the simulations on their own. We hypothesize that integrating interactive simulations into ConcepTests and providing screencasts to help students use the simulations will improve understanding of the important concepts in thermodynamics. Assessing the effectiveness of the combined ConcepTests/interactive simulations/screencasts will be done by comparing student performance on conceptual questions on the final exam. The objective will be to determine if student performance improves when interactive simulations and screencasts are added to ConcepTests.
---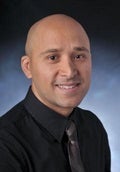 Enrique Lopez, School of Education
Reframing Science Retention and Achievement: Using an Asset-Based Approach to Examine Why Students Succeed in Science.
This proposal seeks to reframe retention by exploring asset-based approaches to academic success and retention. For example rather than exploring the question "What academic experiences cause students to leave STEM fields?" I seek to explore the question "What academic experiences are associated with students' decisions to remain in STEM fields?" Although there exist a few studies exploring these facets more work needs to be done. My proposal seeks to fill this gap by investigating the following  research questions:
1. What pre-college socialization and preparation factors stimulate and sustain  students' interest in attaining degrees in STEM fields (e.g. family k-12 school  forces and out-of-school college prep experiences)? How?
2. What college socialization and preparation factors compel students to persist  in STEM fields (e.g. classroom interactions innovative pedagogies research  experiences)? How?
---
Andrew Martin, Cynthia Buchenroth-Martin, S Ecology & Evolutionary Biology
Experimental evaluation of a difficult to assess learning goal: effective communication and productive collaboration towards a common goal.
The proposed research is centered on an important learning goal for STEM majors identified by the Vision and Change document: communicate and collaborate with other disciplines. While this is an important overall goal we have re-interpreted this core competency. Instead of other disciplines we assume that it is first necessary for students to be able to effectively communicate and collaborate with people of varying knowledge and points of view towards common goals. Unlike most other learning goals articulated by the Vision and Change document (e.g. ability to use the process of science ability to use scientific reasoning ability to use modeling and simulation) this learning goal poses considerable challenges for assessment and for designing curriculum to achieve this goal.
A critical part of this experiment is developing an assessment approach that captures relevant data. We are interested in three axes of student learning: mastering the content demonstrating the science process skills and exhibit behavior consistent with effective communication and productive collaboration. Our prototype assessment includes a checklist of goals that will not be provided to students when the assessment is implemented but the checklist will be used multiple times in the semester as guidance for students. The prototype is designed as a puzzle for the experimental group and is not implemented as a puzzle for the control. This mirrors the experience of the students in the two treatments.
---
---
Current Graduate Chancellor's Awardees: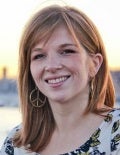 Sarah Grover, AT Psychology & Neuroscience
Examining the quality of cross-sex interactions in undergraduate STEM courses and how it effects women's belonging, confidence and self-efficacy.
The goal of this research is to examine environmental factors that increase women's intentions to persist in STEM fields. We intend to achieve this goal by addressing two important research questions, (1) what is the quality of interactions between male and female undergraduates (i.e., cross-sex contact) in male-dominated Science, Technology, Engineering, and Math (STEM) fields? And (2) how does the quality of women's cross-sex contact relate to their belonging, self-efficacy, and confidence in their abilities in STEM?
To assess the longitudinal impacts of cross-sex contact quality, we will collect questionnaire measures at three time points: the first week of classes (baseline), eight weeks into classes (intermediate measures) and the last week of classes (final outcomes). During the first and last week of classes we will collect measures of important psychological factors associated with academic success including belonging, self-efficacy, confidence in abilities, identification, and intentions to persist in their STEM major. Five weeks into classes we will collect measures of the quantity and quality of cross-sex contact. We implement this longitudinal design because it will allow us to examine changes in belonging, self-efficacy, etc. over the course of the semester (from the first week to the last week) and most importantly, the extent to which changes in these factors can be explained by the quality of women's cross-sex contact experiences.
---
Brittany Kos, ATLAS
Computer science is 'hard': Uncovering cultural identities within introductory computing courses.
The purpose of this study is to understand how cultural norms permeate introductory computing courses and recognize how students adopt or reject these identities in their academic careers. This study will focus on 2 introductory computing classes that serve three major degree programs: 1. B.S. in Technology, Arts, and Media (TAM-BS), 2. B.S. in Computer Science (CS-BS), and 3. B.A. in Computer Science (CS-BA). Each of these degree programs attracts a different type of student, but also have significant overlap in their degree requirements with one another. All three of these programs share similar first years, since all students are required to take CS1: Introductory Programming (CSCI 1300), CS2: Data Structures (CSCI 2270), and Calculus 1 and 2. Students are required to take these early in their academic careers, since they are often prerequisites in more difficult or upper-division courses. This study will focus on these two classes and the impact they have on student's academic careers.
This study has three intersecting conceptual frameworks: Communities of Practice, Becoming an Engineer, and Mediated Discourse Analysis. These frameworks will be employed to gain a full understanding of a student's trajectory through the introductory classes of the three degree programs.
---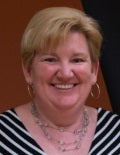 Susan Miller, School of Education
Computational thinking for undergraduate students in the context of preservice teacher education.
The purpose of this project is to research undergraduate students' conceptions of computational thinking before and after completing computational thinking activities. This research will be accomplished in three steps. First, I plan to develop and administer a survey to undergraduate students to help me understand the ways in which undergraduate students currently conceptualize computational thinking. Second, I plan to develop a set of computational thinking course activities designed for undergraduate students who are pursuing licensure in secondary science and mathematics. These students will use the computational thinking activities as a means to design and explore ways in which technology can be used to solve complex problems through modeling. Specifically, these activities will be designed to supplement existing methods activities through the addition of visual programming skills with the goal of increasing computational thinking skills. The goal of these activities will be to support undergraduate students pursuing licensure as a secondary math or science teacher in bringing computational thinking skills to their own classrooms in a variety of ways.
This project will enable me to answer these research questions:
In what ways do undergraduate students currently conceptualize computational thinking?

In what ways are undergraduate students' conceptualizations of computational thinking malleable as a result of additional undergraduate activities?
---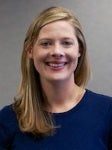 Jane Barker, S Psychology & Neuroscience
Developing skills to persist and succeed in STEM: Comparing self-directedness, learning, curiosity, and persistence in more- and less-structured Science Discovery Camps.
The proposed research tests the effectiveness of an intervention designed to increase self-directedness in children in informal STEM learning environments. We have conducted an initial study at CU, which shows that the more time children spend in less-structured activities in their daily lives, the better their ability to set goals for themselves and reach them. Conversely, the more time children spend in adult-structured activities, the worse these self-directed abilities. These findings are promising, and they may have broad implications given that such abilities in childhood predict a range of important life outcomes, including performance in STEM education. However, an experimental study is needed to address causal questions, potential for intervention, and implications for informal STEM learning environments.
We will test the impact of manipulating the amount of time children spend in more- and lessstructured activities, in an ecologically-valid, rich setting that nonetheless affords excellent experimental control: the CU Science Discovery summer camps, which bridge STEM disciplines to connect K-12 students and teachers to hands-on science experiences, impacting more than 20,000 individuals each year. We will collaborate with Science Discovery to develop, teach, and assess intervention fidelity in four sessions of week-long camps. Children who enroll will be randomly assigned to a structured or less-structured version of one of two camps: a "Science of Toys" camp for 6-8 year olds (N = 32; 16 per condition), or a "Toy Engineering" camp for 8-10 year olds (N = 32; 16 per condition). In the more-structured camps, an adult will instruct and guide children on what and how to build, while in the less-structured camps, children will decide what and how to build. We will compare self-directedness, scientific learning, curiosity, and persistence between the two groups.
---
View Past Chancellor's Awardees