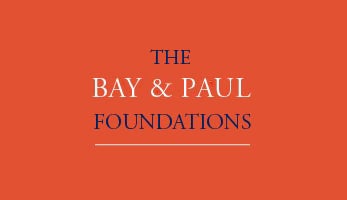 First Peoples Worldwide is honored to receive a generous, multi-year gift from the Bay and Paul Foundations. Early support from the Bay and Paul Foundations helped establish First Peoples at the University of Colorado Boulder, and subsequent support has allowed First Peoples to develop authentic solutions that strengthen Indigenous control over their resources and to amplify those solutions to decision-makers at all levels.  
With this gift of $1,000,000.00, First Peoples will scale operations to continue centering the rights of Indigenous Peoples as a means to uplift people and planet, and continue our longstanding work to accelerate respect for Indigenous Peoples' rights into the capital markets. This gift will also facilitate First Peoples' development of resources for the Indigenous, investor and entrepreneurial networks which First Peoples serves. 
First Peoples is grateful for continuing support from the Bay and Paul Foundations as we elevate Indigenous leadership and catalyze Indigenous-led solutions to pressing global issues across sectors within a framework of equity and sustainability.