Welcome back!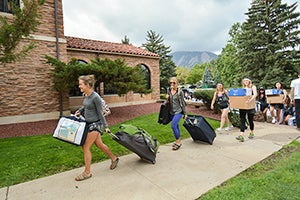 We hope you've had a fantastic summer. As you're getting back into the swing of things and preparing for the upcoming semester, we wanted to share some of ASSETT's events and resources that are coming up this fall. 
As you're implementing a new technology into the classroom, request a Student Fellow who can provide you and your students with Technology Assistance in the classroom. If you're interested in reflecting on your teaching, schedule a classroom observation through our Visualizing Instructional Practices service. Our classroom observation service provides a non-evaluative way for you to gain new insights into the patterns of class activities. 
We're also planning two Special Interest Groups - one that focuses on creating a community for New Faculty hires and one on Cultivating Students' Digital Identity and Ownership. We've hired a new Educational Technology Researcher, Shane Schwikert. Shane is here to help you assess the learning impact of technologies that are integrated into the classroom, and consults with faculty regarding teaching assessments. Finally, you're invited to our Open House on Monday, September 18, 2017 from 10 a.m. - 2 p.m. We look forward to seeing new and familiar faces! 
For more information about our services, check your mailboxes for ASSETT new flyers! And, don't hesitate to contact any of ASSETT's staff. They are here to partner with you! 
P.S. If you need a refresher on using D2L, attend one of OIT's trainings.