In the event of an emergency, the LifeLine Response safety app notifies local law enforcement you need help and provides your exact location for quick response. The app, which works anywhere in the U.S., is free for all students, faculty and staff during your time at CU Boulder. 
Download the app
Search LifeLine Response in your app store.
After it is downloaded, enter your name and phone number.
Search for the University of Colorado and use your IdentiKey@colorado.edu email address to request access.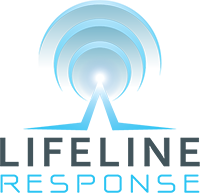 Once activated, users can either set a timer or turn the screen into a panic button. The Timer Mode will notify local law enforcement if your personal identification number is not entered before the timer expires.
The Thumb Mode turns your screen into a panic button, which you press and hold when you encounter a threatening situation. When the you lift your thumb from the screen, a short timer begins counting down to allow you to disarm the alert before the alert is sent to local law enforcement.
In either mode, local law enforcement is notified immediately if the phone is suddenly turned off.
The app also allows users to add three or more "lifelines" to their profile. Once the app has determined the alert to be real, it will trigger an alert to your lifelines at the same time it's calling local police.
For more information on the app, visit the CU Boulder Police Department online.