A Good Day follows a bird, a dog, a fox, and a squirrel who start out having a bad day, then a change turns their day into a good day. 
Middle school students at St. Thomas the Apostle school created tactile enhancements for board books as part of their STEAM and service learning unit. They worked in teams to interpret the books and used craft materials, found materials at home, and 3D print designs on TinkerCAD to create tactile elements. 
These pages incorporate dioramas and 3D scenes, raised outline drawings, and experimentation with textures and paint. Students worked to maintain the figure silhouettes and feel of the original illustrations.
View the gallery of images showing how different teams created different interpretations and designer notes on two projects.
Tactile enhancements and page designs: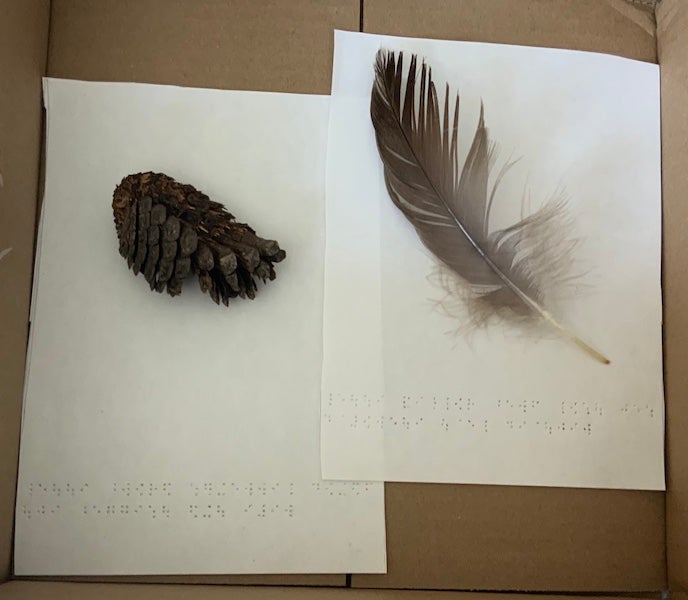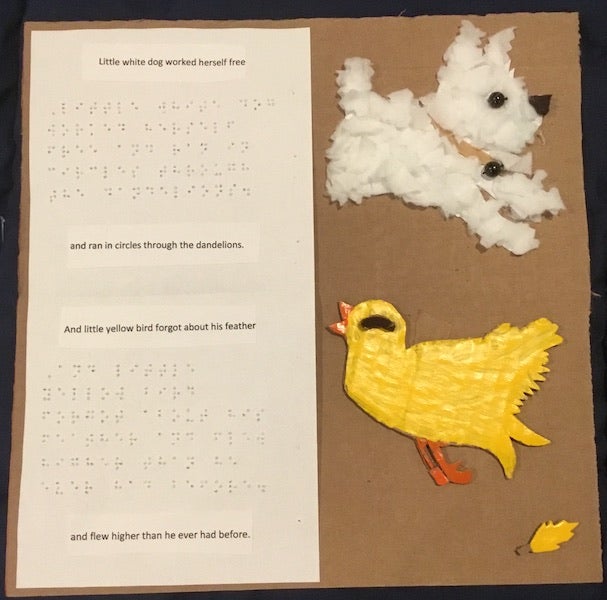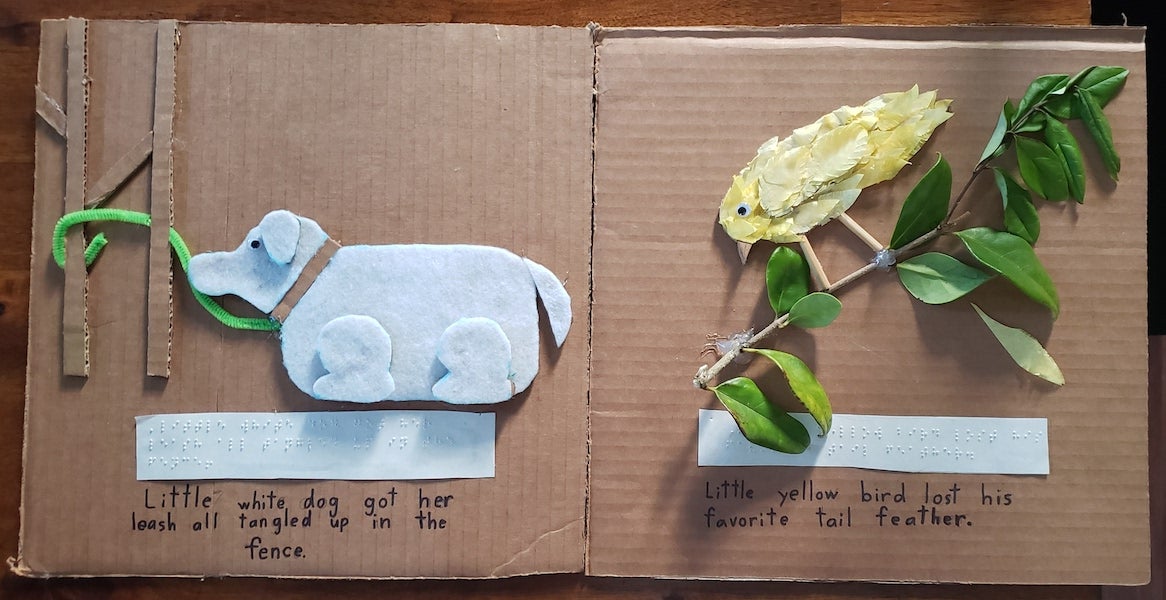 .
. 
TinkerCAD Designs:
Designer Notes: