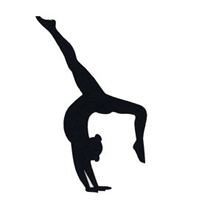 Clare Small 106, 107, 111c
Department of Integrative Physiology
University of Colorado
Boulder, CO 80309-0354
Lab Phone: 303-492-0926
Fax: 303-492-4009
Research Interests
The Neuromechanics Lab investigates the effects of instability and uncertainty on human control of movement and posture. Experiments in the lab use a combination of approaches involving virtual reality, robotic interfaces, kinetic and kinematic analyses. Coupled with computational models, these investigations will provide greater insight into the interplay between the biomechanical and sensorimotor processes underlying human movement control and decision-making.
See our detailed Neuromechanics Lab Web site for the most up-to-date information.
Personnel
Director: Alaa Ahmed, Ph.D.
Post-doctoral Fellow: Helen Huang, Ph.D.
Graduate Students: Alison Pienciek, M.S., Rajiv Lall, B.S.
Undergraduate Student: Tyler Matlock.
Collaborators: Rodger Kram, PhD, University of Colorado at Boulder; Chris Arellano, MS, University of Colorado at Boulder; Kristine Snyder, MS, University of Colorado at Boulder; Luc Selen, PhD, University of Radboud, Nijmeian; David Franklin, PhD, University of Cambridge, UK; Daniel Wolpert, PhD, University of Cambridge, UK; Mike Mozer, PhD, University of Colorado at Boulder.
Current Research Projects
Effect of age and coactivation on movement control (Huang, Pienciek, Ahmed).
Dynamics learning and generalization for postural control (Huang, Lall, Ahmed).
Neuroeconomics of Locomotion (Kram, Ahmed).
Effect of step width on balance during running (Matlock, Arellano, Kram, Ahmed).
Dynamic stability during running (Snyder, Arellano, Kram, Ahmed).
A stochastic optimal feedback control model of whole-body reaching (Ahmed).
Effect of stiffness on dynamic learning (Selen, Franklin, Ahmed, Wolpert).
Opportunities for Undergraduates
The requirements for undergraduates who are seeking a research experience in the lab are:

Minimum one year commitment
Minimum 8 hr/week time commitment
No prior experience required

For more information, contact Prof. Alaa Ahmed (alaa.ahmed@colorado.edu).
Recent Publications
Berniker M, O'Brien MK, Kording KP, Ahmed AA. An examination of the generalizability of motor costs. PLoS ONE 8: 1 (e53759) January, 2013.
Huang HJ, Ahmed AA, Older adults learn less, but still reduce metabolic cost during motor adaptation. Journal of Neurophysiology 111: 135-144, doi:10.1152/jn.00401.2013, 2014.
O'Brien MK, Ahmed AA. Does risk-sensitivity transfer across movements? Journal of Neurophysiology 109: 1866-1875, 2013.
O'Brien MK, Ahmed AA. Take a stand on your decisions, or take a sit: posture does not affect risk preferences in an economic task. PeerJ 2: e475, doi: http://dx.doi.org/10.7717/peerj.475, 2014.
Pienciak-Siewert A, Barletta A, Ahmed AA. Asymmetric transfer of learned postural control between stability contexts. Journal of Neurophysiology 111: 1466-1478, doi:10.1152/jn.00235.2013, 2014.
Trent MC, Ahmed AA. Learning from the value of your mistakes: evidence for a risk-sensitive process in movement adaptation. Frontiers in Computational Neuroscience 7: 118, doi: 10.3389/fncom.2013.00118, 2013.
Wilder MH, Jones M, Ahmed AA, Curran T, Mozer MC. The persistent impact of incidental experience. Psychonomic Bulletin and Review 2013, doi: 10.3758/s13423-013-0406-3, 2013.