Mission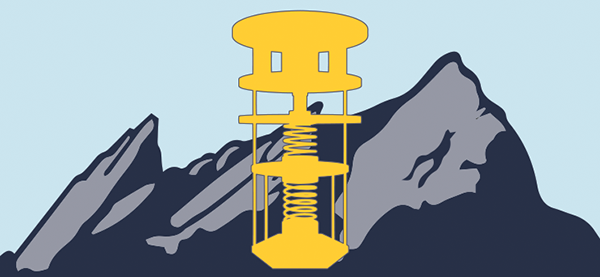 The Boulder Cryogenic Quantum Testbed is a non-profit, pre-competitive research facility for developing and openly disseminating standard protocols to reproducibly measure the quality factor and performance characteristics of superconducting microwave resonators used in quantum computing circuits.
The Boulder Cryogenic Quantum Testbed serves as a resource to academic and industry quantum research groups that wish to test their superconducting microwave resonators in a well-characterized cryogenic environment using traceable, open-source methods developed in broad consultation with companies, universities and NIST. 
We host occasional workshops to guide the scientific direction of the testbed. See a summary of our February 2019 workshop. 
Open Collaborative Science
Testbed results will be posted and available online as individual studies are completed. We will share reports, details of the apparatus, data and analysis on our Github repository. The repository also contains standard datasets and Python code for data analysis.
The Boulder Cryogenic Quantum Testbed is a joint initiative of Google, NIST and the University of Colorado Boulder. We are also a member of the national Superconducting Quantum Materials and Systems Center.
Facilities
The testbed is located in JILA on the CU Boulder campus. Equipment includes a Janis JDry 250 mini dilution refrigerator capable of cooling samples to 10 mK. 
Project Objectives
Features and adoption of code repo
Publications out of collaboration and experimental results from the testbed
Adoption as user facility to measure materials
Get Involved
There are two ways to get involved with the Boulder Cyrogenic Quantum Testbed:
Join our repository to contribute and use the BCQT standardized resonator measurement and analysis code
Contact us by email to receive occasional updates on future workshops, the latest results from the testbed, or to enquire about collaborations and opportunities
Scientific Staff
David Pappas, PhD, NIST, Principal Investigator
Corey Rae McRae, PhD, CU Boulder, Co-Principal Investigator
Josh Mutus, PhD, Google Scientific Liaison
Executive Committee
Testbed Director: Corey Rae McRae, CU Boulder
Chair of the Executive Committee: Josh Mutus, Google
Secretary of the Executive Committee: Stephen ONeil, JILA, CUbit