BS 2006, Mechanical Engineering, University of Colorado - Boulder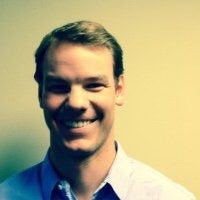 Account Executive, Heroku, | Salesforce
Current city: San Francisco, CA
My career path: After undergrad, I become an application engineering for a Solidworks reseller where I did customer support, instructor-led classes, and Pre-sales engineering. I took my 3D CAD skills and put them to work at a small contract-engineering firm to help with the product design of a new home hemodialysis machine. I found I missed the business side and wanted to get on the SaaS revolution, so I got back into the sales world with two Denver based startups before joining Salesforce. I now help developers build, deploy and scale applications to help solve their company's great challenges and connecting with their customers in new, innovative ways.
My interest in being a Regional Network Ambassador: The Bay Area is full of opportunity and the talent from CU is always top notch. I am interested in learning the stories of my local fellow Buffs to build my local network. As well as open my network to new Buffs that are in or moving to the Bay Area.
Personal interests: Skiing/Snowboarding (backcountry too), Mountain or Road Biking, geeking out over new technology trends, and connecting with fellow Buffs.
Contact me: Email