BS 2013, Chemical & Biological Engineering, University of Colorado Boulder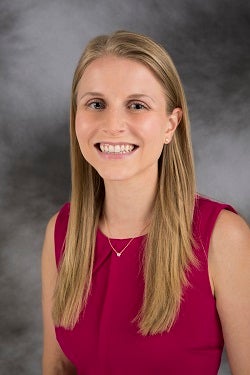 Chemical Engineer, Hydrocarbons | The Dow Chemical Company
Current city: Houston, TX
My career path:  After interning with Dow during my time at CU, I accepted a full-time offer as a process automation engineer in a hydrocarbons manufacturing plant in Freeport, TX.  After three years, I shifted my focus to the supply chain side of hydrocarbons where I currently work as a planner in Houston, building my financial acumen and overall understanding of how a large-scale business is run.
My interest in being a Regional Network Ambassador:  Shortly after moving to Texas, I found that the Houston Forever Buffs alumni group was looking for new leadership.  In 2015, my now boyfriend and I, took over leading this Forever Buffs chapter and have been engaged in connecting local Buffs ever since!  Texas schools are known for their strong college allegiances, and I want our CU Buffs that are roaming far from home, to feel just as connected and welcomed into our community.
Personal interests - travelling as much as vacation days allow, running half marathons, discovering new podcasts, and keeping the forgotten act of snail mail alive.
Contact me: Email