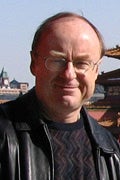 Fields:
International Trade and Finance • Development Economics • Innovation Economics
Current Research Interests: 
Changes in the structure of comparative advantage; dynamics of Asian trade patterns; the protection of intellectual property rights; multilateral trade policy.
Affiliations:
Faculty Associate, Program on Institutions, Institute of Behavioral Science
Research Fellow, Peterson Institute for International Economics
Research Fellow, CES-Ifo Institute
Adjunct Professor, University of Adelaide
Education:
PhD–Economics, University of Michigan
MA–Economics, University of Michigan
BA–Economics and Mathematics, Knox College
Keith E. Maskus is Professor of Economics and former Associate Dean for Social Sciences at the University of Colorado, Boulder, USA. He has been a Lead Economist in the Development Research Group at the World Bank. He is also a Research Fellow at the Peterson Institute for International Economics, a Fellow at the Kiel Institute for World Economics, and an Adjunct Professor at the University of Adelaide. He has been a visiting professor at the University of Bocconi and a visiting scholar at the CES-Ifo Institute at the University of Munich and the China Center for Economic Research at Peking University. He serves also as a consultant for the World Bank and the World Intellectual Property Organization and recently chaired a panel of the National Research Council on intellectual property management in standards-setting organizations.
Maskus received his PhD in economics from the University of Michigan in 1981 and has written extensively about various aspects of international trade. His current research focuses on the international economic aspects of protecting intellectual property rights. He is the author of Intellectual Property Rights in the Global Economy, published by the Institute for International Economics, and co-editor of International Public Goods and the Transfer of Technology under a Globalized Intellectual Property Regime, published by Cambridge University Press. A new volume, Private Rights and Public Problems: The Global Economics of Intellectual Property in the 21st Century, was published in 2012 by the Peterson Institute for International Economics.