The Education and Social Change Office's Speaker Series is a transformative educational opportunity for the CU Boulder community to be inspired and enlightened. Our audience will hear from global change makers who will cover topics around Diversity, Equity, Inclusion, Social Justice and Healing that cultivates growth and learning. Upcoming speakers will be announced soon. We will have 2 speakers in Fall 2022 and 2 speakers in Spring 2023. 
Past Speakers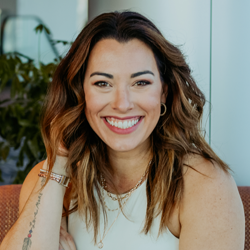 Talking about sex is hard. Talking about sexual violence is even harder. With 20% of college-aged women and 6% of college-aged men being survivors of sexual assault, we all need to get more comfortable confidently discussing sex. This conversation isn't meant to make you comfortable; it's meant to make you better! Get ready to laugh, cry and walk away with new knowledge to end sexual violence and change the damn world.
Bonny has some major goals: end campus based sexual violence, empower women, and build better communities.  As a professional speaker and researcher in these topics, she provides audiences with real, tangible and interesting tactics they can use to understand the big picture and impact their communities. 
Through her keynotes, workshops, and curriculum design, Bonny focuses on education that changes the perspective of her audience members by developing an honest connection and exposing preconceived beliefs before diving in to new material. As a survivor of sexual violence, she fights daily for survivors stories to be heard, believed, and understood. She is telling her own story to empower and educate others.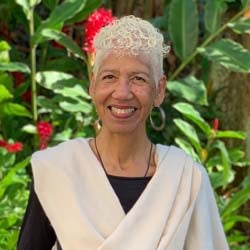 Ericka Huggins is an educator, leading Black Panther Party member, former political prisoner, human rights advocate and poet. For 45 years, Ericka has lectured in the United States, and internationally, on the principles of racial equity in our personal and work lives, as well as abolishing punitive practices and establishing restorative practices as we shift from mass incarceration.  
Ericka was professor of sociology and African American Studies from 2008 through 2015 in the Peralta Community College District and, from 2003 to 2011 at California State Universities, East Bay and San Francisco. 
Ericka is a Racial Equity workshop and Learning Lab facilitator for WORLD TRUST Educational Services. She curates conversations focused on the individual and collective work of becoming equitable in our daily lives, as well as the workplace. Additionally, she facilitates workshops on the benefit of spiritual practice in creating social change, and the importance of self-care.
Rescheduled to speak at the Ignite Social Justice & Leadership conference.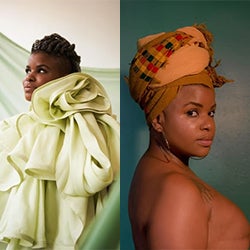 Ericka Hart (pronouns: she/they) is a black queer femme activist, writer, highly acclaimed speaker and award-winning sexuality educator with a master's of education in human sexuality from Widener University. Ericka's work broke ground when she went topless showing her double mastectomy scars in public in 2016. Since then, she has been in demand at colleges and universities across the country, featured in countless digital and print publications like Vogue, Washington Post, Allure, Harper's Bazaar, VICE, PAPER Mag, BBC News, Cosmopolitan, Vanity Fair, W Magazine, Glamour, Elle, and Essence. Ericka's voice is rooted in leading edge thought around human sexual expression as inextricable to overall human health and its intersections with race, gender, chronic illness and disability. Both radical and relatable, she continues to push well beyond the threshold of sex positivity. Ericka has taught sexuality education for elementary-aged youth to adults across New York City for over 10 years, including for four years at Columbia University's School of Social work and the CUNY School of Public Health at Hunter College. They are currently an adjunct faculty member at Widener University's Center for Human Sexuality.
Social Media:
Twitter, Instagram - @ihartericka