Featuring Bettina Love (University of Georgia), Stephen Brackett, and Jidenna. Moderated by Kalonji Nzinga.
Wednesday, March 24 at 6:00 pm (MST) 
Free and Open to the Public
Dominant narratives about urban neighborhoods construe street corners as infected with pathology, and Eurocentric classrooms as the cure.  In this discussion we shift the narrative to explore the street corner as the sacred birthplace of hip-hop, a rhythmic cultural movement that has revolutionized language arts, music, politics and technology on a global scale.  Our esteemed panelists will guide us to an historic crossroads where hip-hop is seen not as youth pathology, but as an antidote for colonized schools.

This presentation is part of Hip-Hop in Times of Pandemic and Protest, a series of events in March that explore the music, politics, performance, and pedagogy of Hip-Hop.  It is also co-sponsored by the School of Education at CU Boulder.
---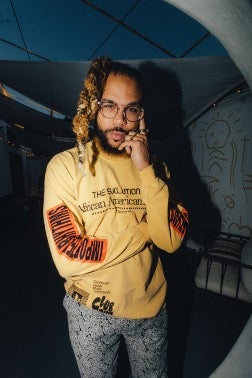 Much like the African Diaspora, Jidenna's music proudly encompasses a wide range of vibes, ranging from afrobeat, funk, and R&B to dancehall and hip-hop. This kaleidoscope of cultures, eras, and sounds cemented the GRAMMY® Award-nominated multiplatinum rapper, singer, songwriter, producer, and actor as an international sonic pioneer who quietly paved the way for the 21st century Afropolitan musical revival. Regarding rap as a gentleman's sport, he applies etiquette, eloquence, and global consciousness to the culture with verbal excellence and global style. Since 2015, he has distinguished himself as a rare talent equally at home on a playlist by President Barack Obama, on the court at the 2020 NBA All-Star Celebrity Game, on-screen in Marvel's Luke Cage and HBO's Insecure, or on his YouTube show The Lit Review: A Black Men's Book Club Hosted by Intoxicated Uncles. Jidenna formally introduced himself with the double-platinum "Classic Man" [feat. Roman GianArthur. It garnered a GRAMMY® Award nomination for "Best Rap/Sung Collaboration," while Kendrick Lamar appeared on the remix. A chopped-and-screwed version played in the Academy® Award-winning Moonlight. The song paved the way for his full-length debut, The Chief, which arrived to praise from The New York Times and XXL. The 2019 follow-up, 85 To Africa, resonated globally. It yielded a string of international anthems, including "Babouche" [feat. GoldLink], "Tribe," and "Sou Sou." The record attracted praise from Pitchfork, The Guardian, and Entertainment Weekly. Closing out a banner 2019, Jidenna brought the album to life on the road with the 33-city 85 To Africa Tour, selling out cities coast-to-coat across North America. In 2020, Jidenna contributed "Feng Shui" to Insecure: Music From The HBO Original Series, Season 4 and "Black Magic Hour" to the compilation African On All Sides. Right out of the gate, Time hailed the latter among "The Best New Songs of July 2020" and called it "entrancing." Clocking just shy of one billion total streams and views and receiving worldwide acclaim, he continues to elevate the playing field with a series of singles and his forthcoming third album.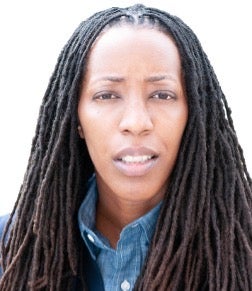 Dr. Bettina L. Love is an award-winning author and the Athletic Association Endowed Professor at the University of Georgia. Her writing, research, teaching, and educational advocacy work meet at the intersection of education, abolition, and Black joy. In 2020, Dr. Love co-founded the Abolitionist Teaching Network (ATN). ATN's mission is simple: develop and support teachers and parents to fight injustice within their schools and communities. In 2020, Dr. Love was also named a member of the Old 4th Ward Economic Security Task Force with the Atlanta City Council. In 2018, Georgia's House of Representatives presented Dr. Love with a resolution for her impact on the field of education. She has also provided commentary for various news outlets including NPR, Ed Week, The Guardian, and the Atlanta Journal Constitution. She is the author of the book We Want to Do More Than Survive: Abolitionist Teaching and the Pursuit of Educational Freedom (2019).
Dr. Kalonji is a storyteller, a community organizer, and a practitioner of the hip-hop arts.  He is a professor of Learning Sciences & Human Development at the University of Colorado Boulder, where he directs the RAP Lab.  As an interdisciplinary research hub and design lab, the RAP Lab explores hip-hop culture as a resource for the healthy development of youth from the global south.