Welcome home, Buffs! As summer comes to a close, fall courses begin to kick into high gear. Syllabus week is often regarded as a fun-filled week of shortened lectures and lax seminars; however, many professors soon begin piling on the assignments and upcoming due dates. The first few weeks of classes are often the most crucial and can dictate the fate of your entire semester. Prepare yourself for the first few weeks of classes by following these easy steps and enjoy the benefits of an organized and productive semester!
1. Use a Planner
Balancing multiple assignments and tests can seem impossible as the semester steadily progresses. Not interested in using a CU planner? Not a problem. There are thousands of different and unique day planners that organize your day down to the "T." Managing a sudden influx of assignments is overwhelming and forgetfulness is not uncommon. Planning out your class time, study time and free time will give you a sense of productivity, even when you are binge-watching your favorite Netflix series.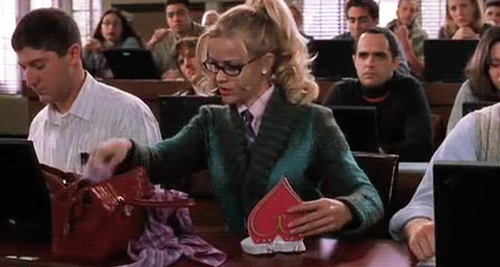 2. Form Productive Study Groups
It is comforting to know that everyone is in the same boat in college. Students are constantly juggling classes, extracurricular activities, jobs and social events with no end in sight. Forming productive study groups after class can greatly benefit students who wish to collaborate with fellow classmates. Take advantage of your classmate's strengths in order to improve your own weaknesses. Is your lab partner a stellar note taker? Take a hint and mimic their layout. Do you absorb information by teaching and helping fellow classmates? Jump on the opportunity to form study groups and rent out a room in the library. Trust your gut; if you think that group work will ultimately lead to mindless chatter, opt to tuck yourself into a cubicle and focus.
3. Find Your Study Groove
Do you work well in a silent study room, or is Starbucks on the Hill your ideal study spot? Students have different preferences when it comes to study habits and it is crucial that you find your groove during the first few weeks of school. If headphones calm your nerves, go ahead and plug in. Do you need complete silence? Head over to Norlin library and opt for a "Quiet Study Room." Finding your rhythm can often be difficult and intimidating; be sure to listen to yourself and set aside enough time to get your work done.
4. Utilize Office Hours
I cannot stress this enough. Utilize office hours! CU professors are highly educated, friendly and extremely knowledgeable about their respective subjects. Professors advertise office hours during syllabus week for one reason and one reason only: to help their students succeed in the classroom. Acquainting yourself with at least one professor will greatly benefit you in both the short term and long term.
5. Take Care of Yourself
Above all else, give yourself a well-deserved rest. Walk to the Rec, call a friend from home or attend a new member club meeting. Classes are your top priority while in college; however, the key to a happy and healthy experience is balance. Allow yourself to shut off your computer and take a hike at Chautauqua park. You may find that a study break will motivate you in the long run; no one can stare at a computer screen for more than four hours at a time...take a break, you have earned it!