PhD Students Henry Suarez and Sam Severance Receive Chancellor's Awards for Excellence in STEM Ed
May 28, 2014
Sam Severance, a PhD student in Educational Psychology & Learning Sciences and in the university's Cognitive Science program, and Enrique (Henry) Suarez, a PhD student in Science Education, have been selected for Chancellor's Awards for Excellence in STEM Education. 
The Chancellor's Awards were established in 2009 to support faculty and graduate student engagement in innovative research on student learning and implementation of research-based STEM education programs and initiatives. The award supports Severance's and Suarez's research in a 50% summer and 25% academic year fellowship through May 2015.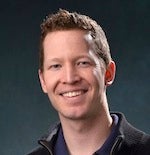 Severance's project, "Shifting Teacher Practice to the Next Generation Science Standards through Professional Development," works within a research-practice partnership arrangement. His study seeks to answer how a large urban school district helps teachers to understand the shifts called for in the Next Generation Science Standards (NGSS) through their participation in an NSF-funded professional development course, the Next Generation Science Exemplar (NGSX). A potential professional development model for bringing the NGSS to scale across an entire district, the NGSX calls for local district officials to facilitate video-intensive and inquiry-driven sessions for a cadre of teachers from the elementary, middle, and high school levels. Research findings from Sam's study will feed back into future iterations of the NGSX, allowing district officials and the NGSX designers to better address local district needs and constraints.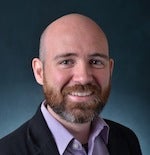 Suarez's project, "Leveraging the Cultural Practices of Science for Making Classroom Discourse Accessible to Emerging Bilingual Students," explores how learning activities that are based on the cultural practices of science (e.g., collecting and interpreting evidence, and argumentation) support elementary-aged, emerging bilingual students in engaging in discussions for making meaning of the natural world. Partly because of pressures to teach tested subjects (e.g., math and language arts), more and more elementary schools are giving up classroom time devoted to science teaching and learning. This trend is even more persistent in schools with large numbers of emerging bilingual students, the rationale being that children need to speak English before learning science. This study, however, examines the exact opposite hypothesis: science is an ideal environment for providing students with the opportunity to develop language and conceptual understanding. 
As recipients of the Chancellor's Award, Severance and Suarez will present their ongoing research at the Discipline-Based Education Research (DBER) weekly meetings during the academic year, and write a summary report to conclude the fellowship.